Child hurt in Houston crash on East Freeway after father involved in chase: HPD
HOUSTON - A man and his 3-year-old child were injured in a crash in Houston following a pursuit with deputies from another county, police say.
The crash occurred in the westbound lanes of the I-10 East Freeway near US-59 early Friday morning.
MORE: One of Houston's most headline grabbing killers being considered for parole
Officials say the child was transported to the hospital in critical condition, but is now stable. The man had to be extricated from the vehicle and was also transported to the hospital.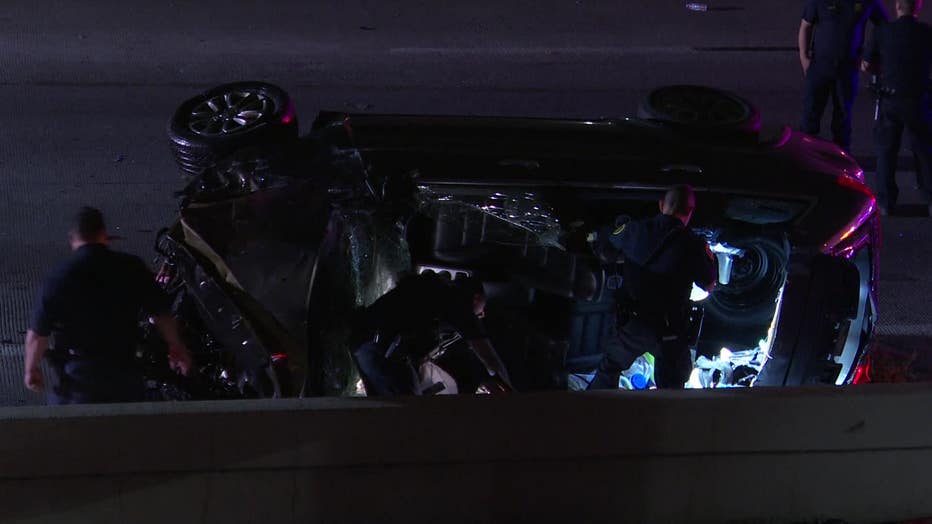 The Houston Police Department on the scene of a crash on the East Freeway.
According to the Houston Police Department, the man had been involved in a pursuit by Jefferson County deputies, who stopped the chase near the East Freeway and the Beltway because they were out of gas.
MORE: Bond lowered for 17-year-old suspect charged in Houston robbery that left woman paralyzed
Police say the man was accused of running over his child's mother, and he had a warrant out of Louisiana.
The man showed signs of intoxication, according to HPD, and will undergo a blood draw at the hospital.
Officials say a second vehicle was damaged in the crash, but no major injuries were reported to the occupants.