Bond lowered for Joseph Harrell, suspect charged in Houston robbery that left woman paralyzed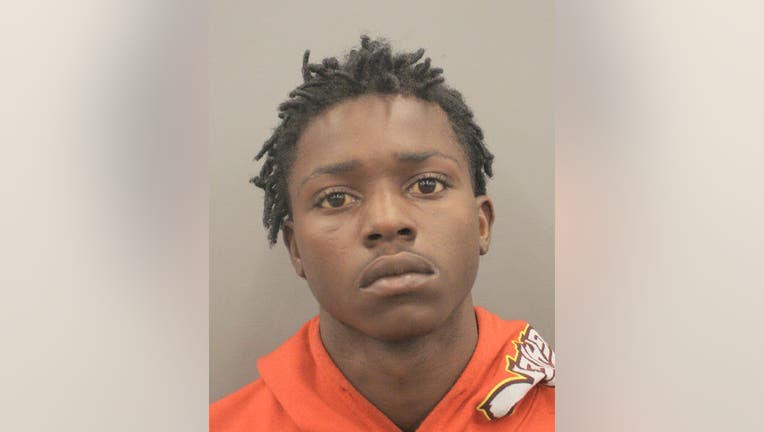 article
HOUSTON - Court records show bond has been lowered for a suspect accused in a Houston robbery that left a woman paralyzed.
On Wednesday, 17-year-old Joseph Harrell's bond was reduced from $200,000 to $100,000 for a charge of aggravated robbery with serious bodily injury, records show.
MORE: Two suspects, 17 and 19-years-old, arrested in Houston robbery that left woman paralyzed
According to court records, his bond was also reduced from $40,000 to $30,000 for a charge of aggravated assault with a deadly weapon in an unrelated case.
Harrell is one of two suspects charged in a robbery in the 9800 block of Bellaire Blvd. around 11:30 a.m. on Feb. 13, police announced last week. Zy'Nika Ayesha Woods, 19, is also charged with aggravated robbery with serious bodily injury. Woods' bond is set at $50,000.
The suspected jugging incident occurred while Nhung Truong, 44, was walking in front of the shopping center on Bellaire.
Investigators say Truong had withdrawn money from the Bank of America on Blackhawk Blvd near the Beltway and was followed by the suspect nearly 24 miles away to the shopping center.
According to police, the woman reported that she was approached by a man who grabbed her and tried to take an envelope with cash that she was holding.
Police say Truong dropped her belongings on the ground, and the man ran away with what he thought was the envelope. Seconds later, authorities say the suspect returned, picked Truong up, body-slammed her to the ground, and ran away with the envelope.
MORE: Houston woman body slammed to the ground during jugging robbery
Investigators say they were able to find surveillance video of the license plate of the vehicle the suspects were in, located the vehicle and determined Woods was the driver.
Authorities say Woods was detained for a traffic violation and confessed to officials she took part in the robbery. Harrell was brought in for a separate case, and he too reportedly confessed to being part of the robbery against Truong with Woods, according to authorities.
The attack damaged the 44-year-old's spinal cord and left her paralyzed, unable to walk or use the bathroom by herself. Instead, the single mom has to rely on a wheelchair and help from her three kids who are 13, 15, and 20-years-old and still in school. Doctors have told the family there's only a 50-percent chance Truong will fully recover.