Drug dealer called 'Wicked' sentenced in Galveston County, 60 grams liquid cocaine found
GALVESTON COUNTY, Texas - A narcotics dealer in Galveston County will be spending years behind bars after being caught with several amounts of drugs.
William Jimmerson Scott, 59, was convicted after a two-day trial for the manufacture or delivery of a controlled substance. Authorities received a tip about a man known as "Wicked" who sold narcotics from his home in Dickinson.
Galveston County Sheriff's Organized Crime Task Force investigated Scott, which included surveillance, and eventually established probable cause for a search warrant for Scott's house.
CRIME: Fort Bend murder: Man shot, killed ex-girlfriend after, stalked her for days
The search warrant was executed on July 21, 2021, and officials say they found more than 60 grams of liquid cocaine, more than 18 grams of cocaine, baggies commonly used by dealers to package narcotics, and a scale, commonly used by dealers to weigh the drugs they sell.
Officers say they also found two firearms and a methamphetamine pipe in Scott's bedroom.
He was indicted for a first-degree felony offense for possessing four to 200 grams of cocaine with intent to deliver.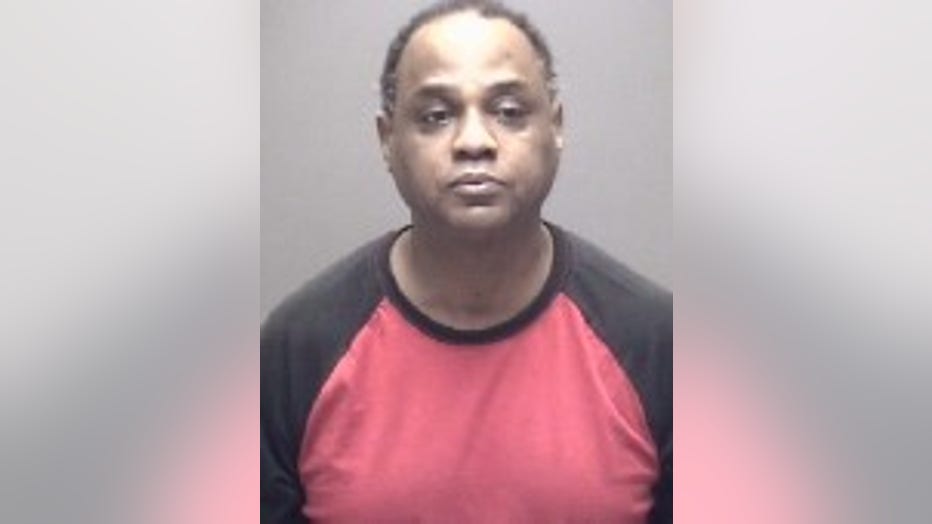 William Scott (Photo courtesy of Galveston County Criminal District Attorney's Office)
According to court records, Assistant District Attorney Jennifer Fisher showed the jury the drugs, firearms, and drug paraphernalia officers seized in the search during the trial. Sheriff's officers testified during the trial saying the amount of drugs seized was far more than what is considered a "personal use" amount.
Authorities say they made it clear to the jury how Scott was dealing and it was his intent to deliver it.
MORE: Colorado man who allegedly killed woman in Denver murdered man in Houston, sentenced to life
In her closing argument, ADA Fisher argued that Galveston County takes these crimes very seriously and the citizens and community need to be protected.
According to records, the jury deliberated for less than thirty minutes before finding Scott guilty.
DOWNLOAD THE FOX 26 HOUSTON APP
Scott was said to ask the judge to assess punishment and during the punishment phase, officials say evidence showed he not only had five previous drug-related convictions but also had convictions for unlawful possession of a firearm by a felon and indecency with a child by exposure.
Judge Jeth Jones sentenced Scott to 50 years in prison on Friday and he will be eligible for parole after serving 25 percent of his sentence.
ADA Fishers said Scott had numerous chances to turn his life around, but decided not to and also argued it was necessary to send a message not only to Scott, but anyone else thinking of selling drugs in Galveston County.