Donations needed for local hospitals and first responders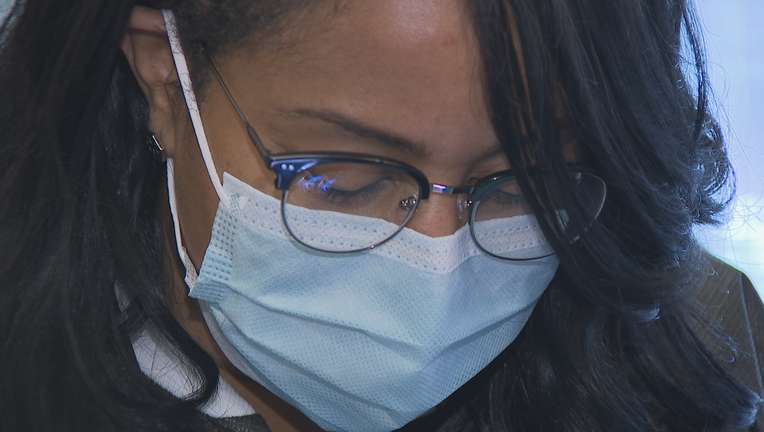 article
HOUSTON - With medical supply shortages impacting those trying to decrease COVID-19 spread nationwide and globally, local organizations are in need of donations to keep their stock from disappearing.
Project C.U.R.E. is responding to the needs of healthcare providers throughout the United States. Any of the high priority items listed below can be donated at Project C.U.R.E. warehouses to be distributed to local hospitals, first responders, and government agencies. Go to their website for more information.
 - Sterile and non-sterile gloves - unopened boxes, latex free preferred
 - Hand sanitizer - unopened containers
 - Bleach bottles or sprays - unopened containers
 - Bleach wipes - unopened containers
 - Isopropyl alcohol - unopened bottles
 - Eye protection and goggles - unused in box or wrapper
 - Clear face shields - These look like welders mask but are translucent, unused only
 - Masks - tie, ear loop - unopened boxes only (no cloth masks)
 - Respirator masks - N95, N99, P100 - all sizes in unopened boxes. Extra filters are also needed for these devices.
 - PAPR respirators - 3M or MaxAir - unused. Hoods, filters, batteries, chargers, tubes to go with these units are also needed.
 - Disposable gowns - unused isolation gowns
 - Shoe covers - unopened boxes
 - Biohazard bags - unused
The Montgomery County Office of Homeland Security and Emergency Management is asking for donations for first responders.
They are in need of the following PPE:
 - Surgical Masks
 - Gloves
 - Gowns
 - Shoe Covers
 - Hair Covers
 - Goggles
 - N95 Masks
 - Full Facial Shields
 - Disinfectant Spray
 - Clorox Wipes
Those with available donations are asked to call 936-523-3907 or 936-523-3916. Supplies can be delivered to 9472 Airport Rd., Conroe, TX, 77303.
RELATED: Medical supply shortage impacts Houston
Houston Methodist Hospital is currently in need of personal protective equipment and is accepting donations of unopened and undamaged products from individuals and businesses.
Below is a list of items being requested.
 - N95 Masks:
     - 3M model numbers:
     - 8210
     - 1860
     - 1860S
     - 1870+
     - Moldex N95 – all sizes
 - Powered Air-Purifying Respirators (PAPRs):
     - 3M: Versa Flow
     - 3M Breath Easy
     - Honeywell PA 700
     - Max Air
 - Tyvek suits
 - Isolation Gowns
 - Nitrile Disposable Gloves
 - New or Reusable Face Shields
If you are able to make a donation, please email donationscovid19ppe@houstonmethodist.org and reference that you would like to donate to Houston Methodist Sugar Land Hospital.