Deer Park damage: American Red Cross opens shelter for those affected by severe weather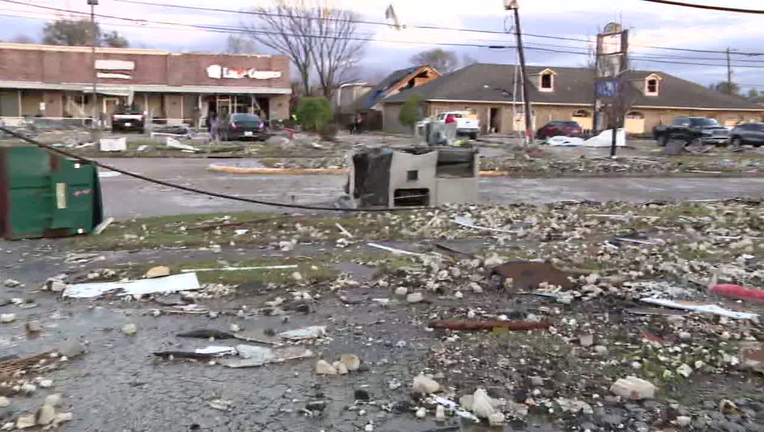 article
PASADENA, Texas - The American Red Cross has announced they've opened a shelter for anyone affected by Tuesday's severe weather that rolled across the area. 
According to their post on social media, the shelter is located at Baker Ripley, 720 Fairmont in Pasadena. The shelter will open at 9 p.m. 
Anyone evacuating to a Red Cross shelter should bring essential items for each member of the family:
- Prescriptions and emergency medications
- Foods that meet unusual dietary requirements
- Identification to show residence is in affected area and important personal documents 
- Extra clothing, pillows, blankets, hygiene supplies and other comfort items
- Supplies needed for children and infants, such as diapers, formula and toys
- Special items for family members who are elderly or disabled
- Chargers for any electronic devices you bring with you
- Books, games and other ways to entertain your family and yourself
This comes as Tuesday's severe weather left behind downed power lines and trees and left dozens of homes and businesses damaged as strong to severe thunderstorms moved through the Houston-area.