Crash involving heavy truck, SUV shuts down Eastex Freeway NB near FM 1960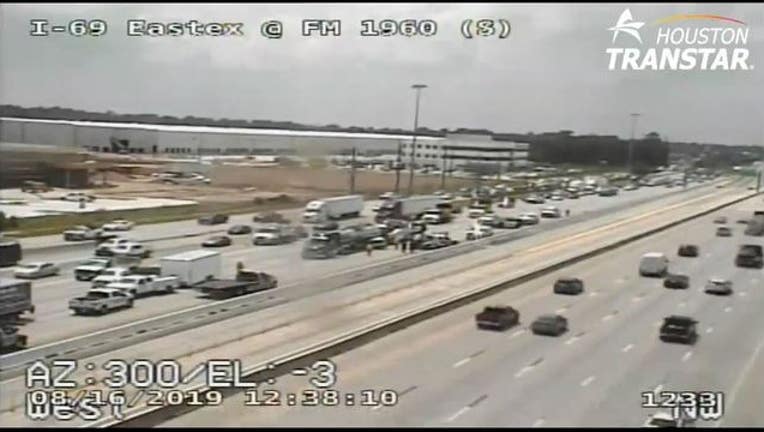 A crash involving a heavy truck and an SUV shutdown all northbound mainlanes of the Eastex Freeway blocked at FM 1960 near Humble on Thursday.
The lanes reopened around 1 p.m.
The SUV was partially wedged under the truck. Crews were working to remove the SUV from under the truck and then clear the truck.
TRAFFIC: TrafficMax360 conditions