Brothers accused of building, detonating IEDs during college break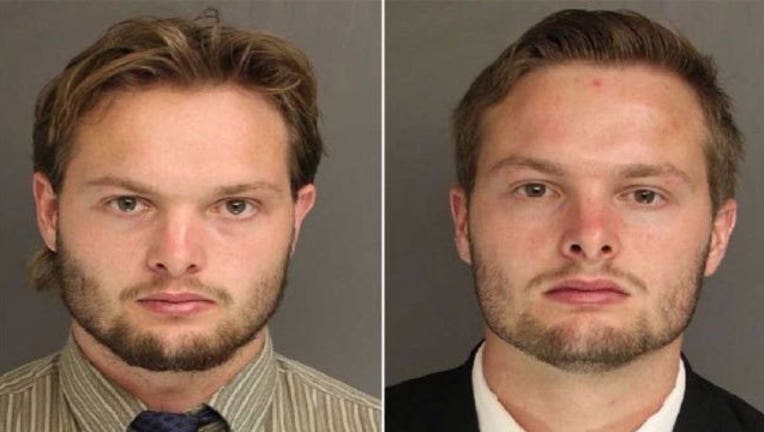 article
Two Pennsylvania brothers are accused of constructing improvised explosive devices and detonating the bombs at five locations during their winter break from college in December, FOX43 reported.
Twins Daniel Tate and Caleb Tate, both 22, are charged with arson by explosion, arson by possession of explosive devices, conspiracy and theft. The arrests were announced Tuesday.
"We live in a world where the thought of bombs exploding around us is a very real fear," Chester County District Attorney Tom Hogan told FOX43. "These defendants brought that fear to our region during a two-week crime spree where they detonated multiple IEDs."
The Tate brothers are alleged to have bombed a mailbox, a wooded area, an Amish phone shed, an Amish produce shed and a well pump shed during an 11-day spree from Dec. 20-Dec.31 in Chester and Lancaster counties. The two Amish sheds were damaged and the well pump shed destroyed. No people were in any of the buildings when the blasts occurred, which was typically during the early-morning hours.
Daniel, who recently graduated Pepperdine University, and Caleb, a Belmont University student, allegedly cobbled the bombs together using materials such as metal pipes, fuel containers, propane canisters and propane torch tips.
Investigators were led to the Tate brothers after authorities viewed video footage reportedly showing Daniel and Caleb shoplifting some of the items needed to build the bombs from local retailers. Other store surveillance footage allegedly shows the two purchasing other parts used in the devices. Debit/credit card receipts additionally proved the brothers bought some of the supplies, officials said.
Daniel Tate's fingerprint was also allegedly recovered from a piece of electrical tape found at one of the bombing scenes.
Read more on FOX NEWS.