'Breaking Bad' stars Bryan Cranston, Aaron Paul at Houston Spec's for bottle signing
HOUSTON - There's a long line of fans lined up outside of a Houston Spec's where "Breaking Bad" stars Bryan Cranston and Aaron Paul are expected to make an appearance on Thursday.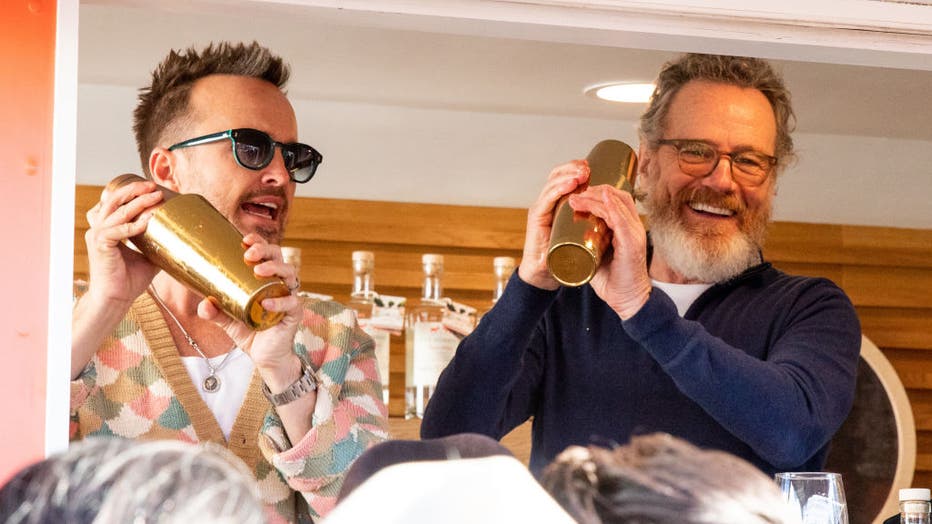 FILE PHOTO: Dos Hombres Mezcal founders Aaron Paul (L) and Bryan Cranston attend the Austin Food & Wine Festival at Auditorium Shores on November 05, 2022 in Austin, Texas. (Photo by Rick Kern/Getty Images)
According to Specs, Cranston and Paul will be at their location at 2410 Smith Street at 10 a.m. for a bottle signing of their Dos Hombres Mezcal.
The event is expected to last an hour. No outside merchandise is allowed.
Fans were already lined up for hours, the line stretching around the block.