Blind, Born with CMV, and sings like an angel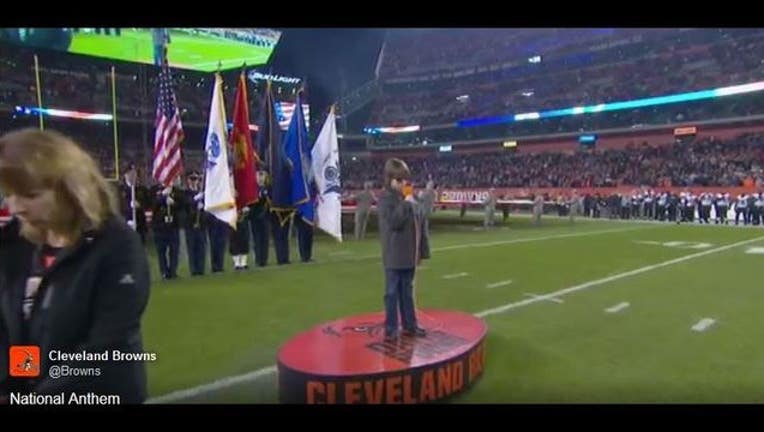 (FOX 26) - Marlana VanHoose sang the national anthem before the Monday Night Football matchup between the Baltimore Ravens and Cleveland Browns.
Marlana was born with Cytomegalovirus (CMV), by the time she was a few weeks old it was discovered that she was blind. Her optic nerve never formed. She was not expected to live past one year. At the age of two, Marlana was diagnosed with mild cerebral palsy. And none of this has  stopped her from putting her talent on display. She is quickly becoming a household name singing national anthems at tons of major sporting events.
She delivers an amazong anthem before the 2015 MLB Home Run Derby.
The anthem before the University of Kentucky basketball game.