Astroworld Festival victims in critical condition, clinging to life
HOUSTON - Several victims of the Astroworld tragedy are still in critical condition, including one of the youngest. 9-year-old Ezra Blount is at Texas Children's Hospital in critical condition and 22-year-old Bharti Shahani is just down the street at Methodist Hospital on life support.
The stories of the young lives now in limbo are heartbreaking after so many were severely injured in that crowd surge at Friday's Travis Scott concert. 
THE VICTIMS: What we know about the 8 lives lost in the Astroworld tragedy
"He got this crowd, enticed this crowd, and turned it into an absolute mob and they went ahead and they were hurting one another," says Attorney Rick Ramos who has filed lawsuits for more than a dozen injured people and on behalf of one person who died at the Astroworld festival.
Many families are holding on to hope, praying their loved one will pull through, like 9-year-old Ezra Blount.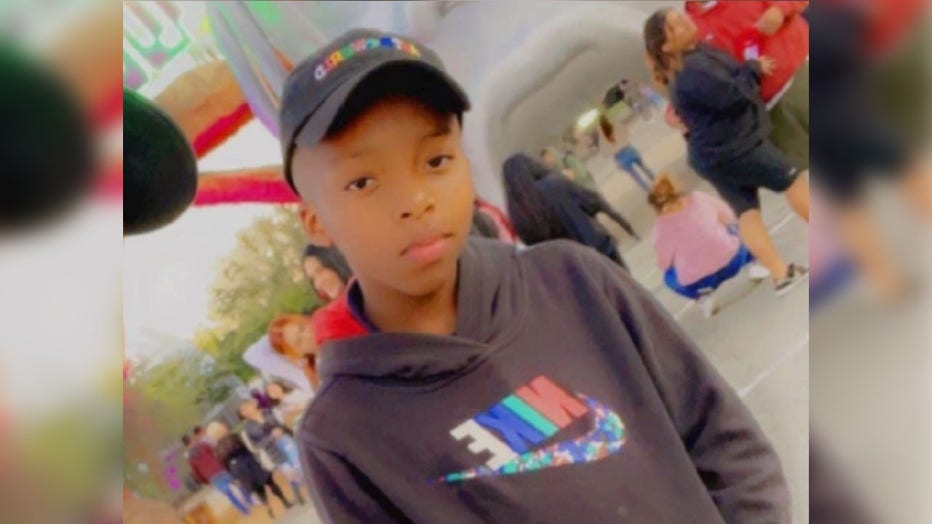 9-year-old Ezra Blount is hospitalized on life support after being severely injured at the Astroworld festival. (Photo Courtesy of Blount Family)
"His condition hasn't really changed. He still has the injured organs: heart, the liver, the lungs, the brain," Ezra's Grandfather Bernon Blount told the Associated Press. "Right now, we're just waiting to see what course of action the doctors are going to take as far as trying to heal him and help him."
Ezra is in Texas Children's Hospital in an induced coma.
The 9-year-old's dad says his son was on his shoulders at the concert and as he was crushed by the crowd he passed out, sending his son falling to the ground where it's believed the 9-year-old was trampled.

"I'm angry because this has altered our family. This has altered Ezra. It's altered even the legacy of our family because we don't know if Ezra is going to recover from this and Ezra is my son's only son," says Mr. Blount.
RELATED: Astroworld 2021 event operations plan didn't mention what to do if there was a crowd surge situation
22-year-old Texas A&M University Senior Bharti Shahani is on life support in the Texas Medical Center with her family there in the Intensive Care Unit rallying around her, praying she will recover.

Then there are those suffering with wounds you can't see, like one of Ramos' clients, whose football scholarship is in jeopardy as he tries to recover from broken ribs, torn hamstring, ripped rotator cuff, and emotional trauma. 
"He saw two people actually die in front of him," says Ramos.
MORE ASTROWORLD FESTIVAL COVERAGE
The Associated Press contributed to this report.