7-vehicle crash reported in Harris County, no major injuries reported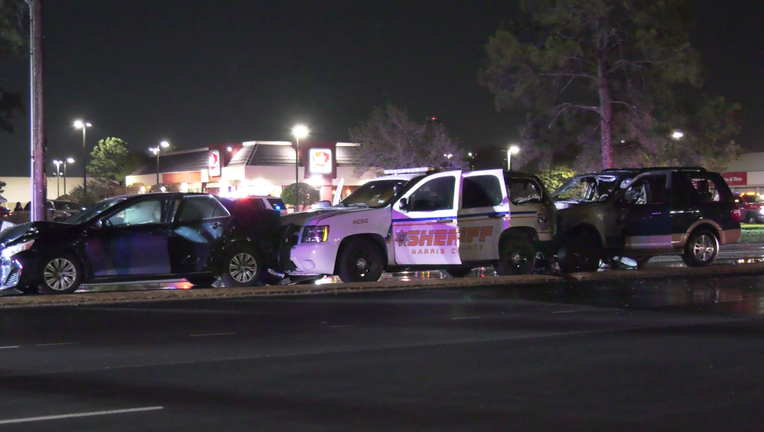 HARRIS COUNTY, Texas - A Harris County deputy and two other people were transported by ambulance for medical care after a seven-vehicle crash, but no major injuries were reported, authorities say.
According to Donald Wine, Harris County Sheriff's Office Patrol Captain for District 4, the crash occurred on Highway 6 North in front of the Home Depot just after 8 p.m. 
According to the sheriff's office, a driver, in his 70s, was going northbound on SH 6 approaching FM 529 when he said he had a mechanical failure. 
Authorities say he struck the back of a vehicle and then struck a patrol vehicle, causing a chain reaction crash with several other cars.
The front of the striking vehicle and the rear of the patrol vehicle caught fire, but officials say neither driver was burned. They were both taken to different hospitals with minor injuries. Another driver was also transported to a clinic.
No other injuries were reported.
Authorities say the driver who struck the other vehicles did not show any signs of alcohol impairment.
The investigation continues into what caused the crash.