3 teens shot in Houston near Beltway 8, Beamer Road
HOUSTON - Three teens were wounded in a shooting at a southeast Houston gas station early Friday morning.
The shooting occurred around 1 a.m. near the S Sam Houston Parkway E at Beamer Road.
MORE: Driver charged with intoxication manslaughter for Harris Co. crash
Police say two teens, 16 and 17, were in a Chrysler 300, and another group, including a 14-year-old, were in an SUV in the parking lot.
It's unclear what prompted the shooting, but police say it appears both groups exchanged gunfire. Both groups then left the scene.
Constable deputies nearby heard the gunfire. Authorities say they saw the Chrysler heading away from the scene and pulled it over, finding the wounded 16-year-old and 17-year-old inside. They were both taken to the hospital.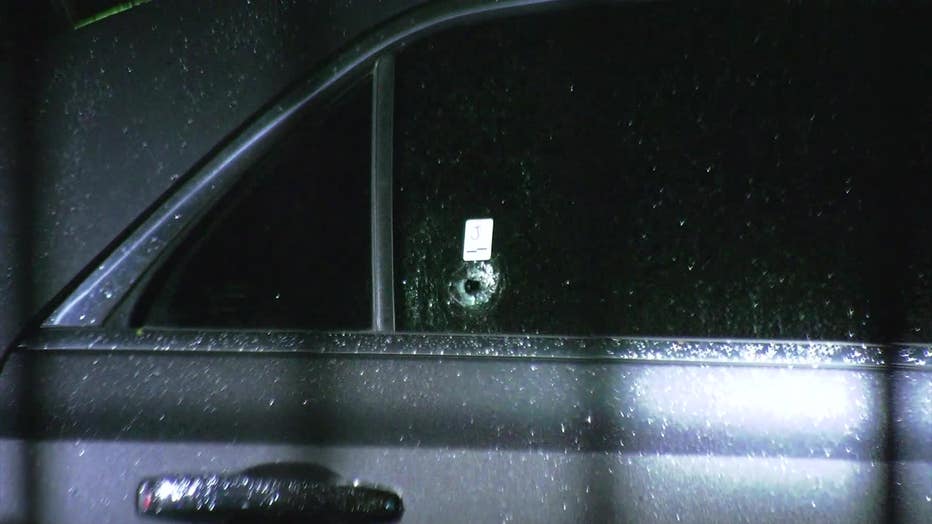 A bullet hole is seen in the window of a Chrysler.
MORE: HPD investigating deadly drive-by 'targeted' shooting in Galleria area
A short time later, police say they were notified that a 14-year-old was also taken to the hospital with a gunshot wound. That teen was last reported to be in critical condition.
According to police, cash, drugs and a weapon were found in the Chrysler.
Investigators found several shell casings in the parking lot of the gas station. They are looking for surveillance video of the incident.
The investigation continues.