3 people charged in La Porte capital murder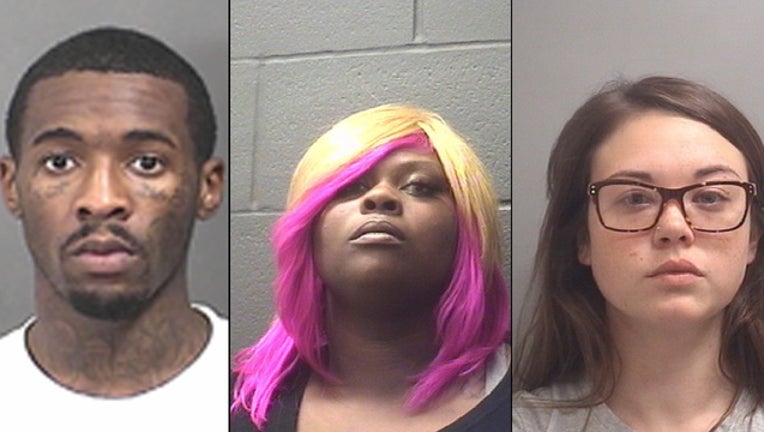 LA PORTE, Texas (FOX 26) - Two women and one man have been charged with capital murder in the death of a 30-year-old Marcus Green whose body was found in the courtyard of a La Porte apartment complex early on Friday morning. Baytown resident Craig Lamont Williams Jr., 19, La Porte resident Cornay Crawford, 27, and Baytown resident Cheyenne Marie Totten, 18, were charged in Green's death.
Totten is in police custody while an attorney has arranged for Crawford to surrender to police on Tuesday, according to a statement released by the La Porte Police Department. Police continue to search for Williams and are seeking help from the public to find him. Anyone with information about Williams is encouraged to contact La Porte police by phone at 281-842-3173 or Crime Stoppers of Houston at 713-272-8477 (TIPS).
La Porte officers arrived to the apartment complex courtyard on South Broadway Street near Bayside Drive on Jan. 15 in response to several 911 reports of gunshots fired.  When officers arrived, they found the lifeless body of Green with apparent gunshot wounds. 
Investigators spoke with several residents in the area and were able to identify the three suspects.