2 men arrested for stealing used peanut oil for Oak Ridge restaurant
MONTGOMERY COUNTY, Texas - Two men have been arrested and charged after they were caught stealing used peanut oil from an Oak Ridge North restaurant. 
According to Oak Ridge North Police, officers were called out to the 27700 block of North I-45 North were two men were seen siphoning used cooking oil from a recycling bin behind a locked gate at Pappas BBQ.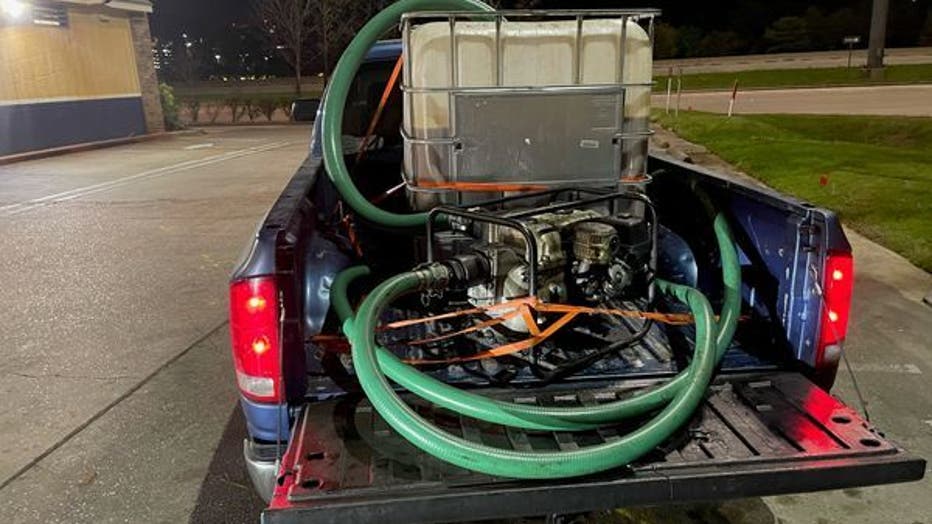 Photo of the vehicle allegedly used in the peanut oil theft. 
When officers arrived, they located the two men, one of them was later identified as 58-year-old Christopher Shelvin, and saw they were using a pump to extract the used peanut oil from the recycle bin and pump it into a large plastic container on the back of a blue Dodge pickup truck.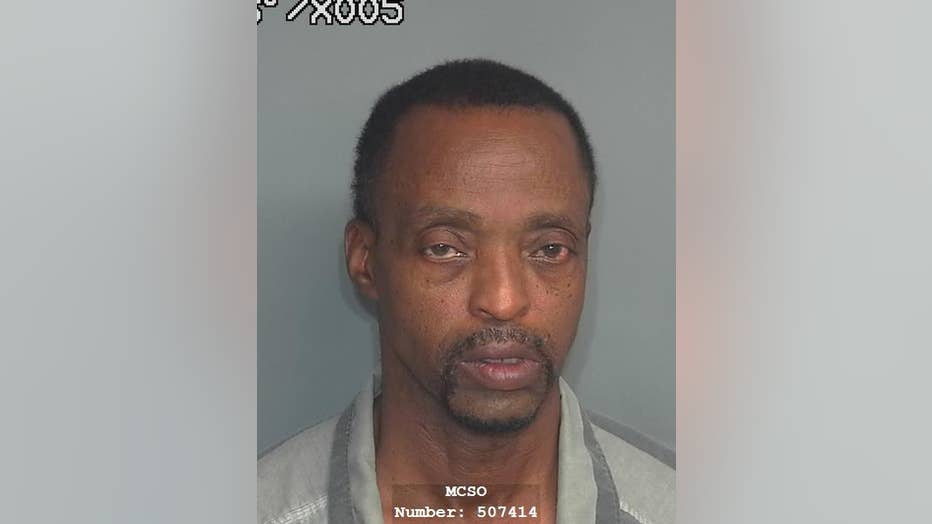 Christopher Shelvin (Source: Oak Ridge North Police Department)
Police said the manager of the restaurant was contacted and told officers that the men didn't have permission to take the used peanut oil.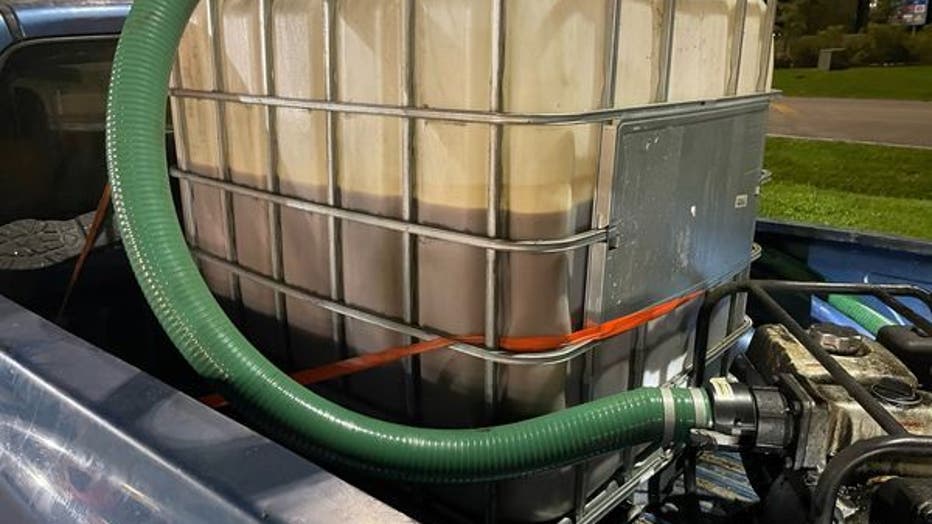 Photo of the vehicle allegedly used in the peanut oil theft. 
Both men were arrested and charged with theft. 
Police added that the two men and vehicle were reported last week as potential suspects from a previous theft of used cooking oil at the same location. 
Both men were taken to the Montgomery County Sheriff's Office Jail for booking and their vehicle was towed.