Gas prices dip, offering consumers some relief at the pump: AAA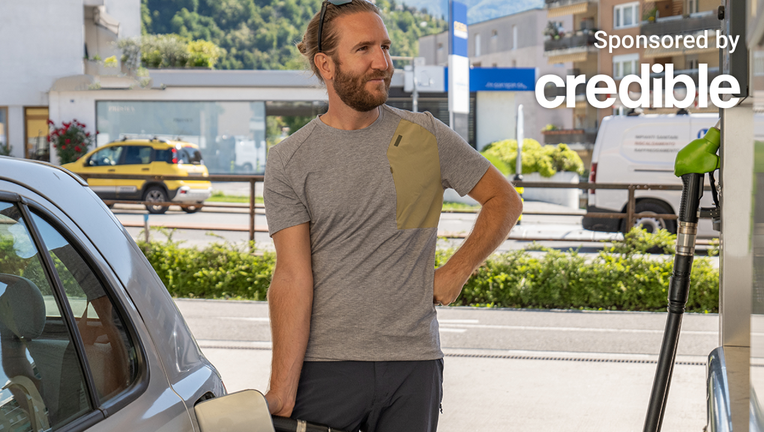 article
Gas prices finally dipped and motorists will likely not see $4 gas this summer, according to AAA.
The national average cost for a gallon of gas dropped by five cents from last week to $3.68, reflecting a dip in oil prices, AAA said. 
At the same time, gas demand rose significantly to 9.51 million barrels a day from 8.52 million last week as domestic gasoline stocks decreased by 2.4 million barrels of crude oil to 221.1 million, according to data from the Energy Information Administration (EIA).
The combination typically increases the cost of gas, but fluctuating oil prices pushed them down, according to AAA. 
"The recent surge in oil costs took a break this week, with the price of oil tumbling back into the upper $70s per barrel," AAA spokesperson Andrew Gross said. "If this oil price trend continues, drivers may see falling gas prices." 
If you're trying to lower your overall auto costs, you could consider switching auto insurance providers. You can visit Credible to compare quotes from different companies without affecting your credit score.
Knowing how insurance rates are calculated could save drivers money: survey
Gas prices may have peaked
For now, signs suggest that U.S. gas prices have likely reached the summer peak, and that should be good news for U.S. drivers hitting the road for Memorial Day.
"The bigger news may be that we may have seen a short-term peak for the price of gasoline," Patrick De Haan, GasBuddy head of petroleum analysis, said in a statement. "While any unexpected outages could push it up again, there is a rising possibility that barring such, we may have seen our high water mark for the national average for the summer."
However, DeHaan said a busy hurricane season could impact prices later this summer if production is interrupted.
Shopping for cheaper auto insurance is one way drivers can lower the cost of owning a car. You could consider changing your auto insurance provider if you want to save money on your auto costs. Visit Credible to find your personalized premium without affecting your credit score.
Middle-income Americans still optimistic about financial prosperity – Here's how they're beating inflation
Drivers will find no relief in car insurance rates; data shows
The Consumer Price Index (CPI), a measure of inflation, rose 5% year-over-year in March. Americans saw prices for shelter, motor vehicle insurance, airline fares, household furnishings and operations, and new vehicles increase.
Auto insurance costs could rise by another 7% in 2023 to $1,895 per year, according to Insurify's 2022 review and what's ahead for the 2023 report.  
One way drivers can save on insurance costs is by choosing an economical car. Drivers should compare quotes from at least four to five companies before picking a policy and reevaluate their policy every six months to make sure it still covers their needs.
Drivers should also pay attention to their credit scores. That's because poor credit scores can result in up to a 60% increase in car insurance premiums, according to a report by AutoInsurance.org. 
"While your credit score is one of the major causes of higher insurance rates, you don't have to pay higher prices forever," the report said. "If you improve your credit score, your rates will decrease."
If you are struggling with rising prices and want to save money, you could consider finding a new auto insurance provider to lower your monthly premium. Visit Credible to compare multiple car insurance providers at once and choose the one with the best rate for you.
Many Americans plan to use their tax refunds to build savings in 2023, survey says
Have a finance-related question, but don't know who to ask? Email The Credible Money Expert at moneyexpert@credible.com and your question might be answered by Credible in our Money Expert column.