Biden administration approves $42B in student loan forgiveness under updated PSLF program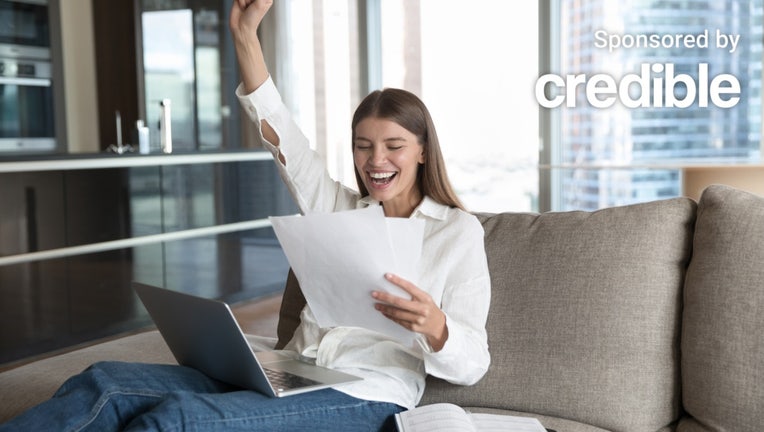 article
The Department of Education announced that it approved $42 billion in student loan forgiveness through updates to the Public Service Loan Forgiveness (PSLF) program. 
The updates have affected more than 615,000 borrowers since October 2021, the Education Department said.
Originated in 2007, the PSLF program was designed to offer debt relief to borrowers who have pursued roles in non-profit or governmental fields including teachers, firefighters, military personnel and law-enforcement officers.
Eligible borrowers who have made 120 qualifying payments — which would span 10 years if made consecutively — could have the rest of their eligible student loan debt forgiven. 
However, complex eligibility requirements and unclear rules led many borrowers to miss out on these benefits, according to the Biden administration. In fact, 98% of PSLF applications had been rejected as of April 2021, according to Education Department data. 
But amid the COVID-19 pandemic in October 2021, the Biden administration announced updates to the PSLF program known as the Limited PSLF Waiver.
Although the Limited PSLF Waiver ended in October 2022, some provisions were made permanent. For instance, borrowers can still have late, partial or lump-sum payments credited toward their PSLF progress. In addition, borrowers can still receive credit for months spent in forbearance or deferment during times of economic hardship or military service, according to the Education Department's PSLF fact sheet. 
In addition, the Education Department effectively stretched many of these benefits as part of the one-time income-driven repayment plan adjustment.
"Since Day One, the Biden-Harris Administration has worked relentlessly to fix a broken student loan system, including by making sure we fulfill the promise of Public Service Loan Forgiveness for those who have spent a decade or more serving our communities and our country," U.S. Secretary of Education Miguel Cardona said in a statement. 
If you have private student loans that don't qualify for federal student loan forgiveness, you could consider refinancing your private student loans for a lower interest rate. Visit Credible to get your personalized rate, without affecting your credit score. 
Biden asks student loan companies to prepare for end to payment pause
Income-driven repayment (IDR) plan adjustment includes PSLF benefits 
The Biden administration adjusted the rules of the Income-Driven Repayment (IDR) program, which could also benefit those under the PSLF plan. These new rules were part of the IDR plan adjustment. 
IDR plans allow eligible student loan borrowers to reduce their monthly payments, based on their income. In some instances, borrowers could lower their payments to $0 a month. And depending on the type of IDR plan, borrowers could have their remaining loan balances forgiven after 20-25 years of payments – regardless of employment. 
But previously, under some IDR plans, some payment types did not count toward forgiveness. Under the IDR Plan Adjustment, more types of payments made during certain periods will be counted, including the following, according to StudentAid.gov's IDR plan adjustment page:
Any months in a repayment status, regardless of the payments made, loan type, or repayment plan.
12 or more months of consecutive forbearance or 36 or more months of cumulative forbearance.
Any months spent in economic hardship or military deferments in 2013 or later.
Furthermore, the adjustment allows periods credited toward the IDR program to count toward PSLF progress.  
"For Direct Loans, all periods credited toward IDR will also be credited toward PSLF where the borrower was employed full time for a qualifying employer," StudentAid.gov said.
Private student loan borrowers can't benefit from federal loan relief. But you could lower your monthly payments by refinancing to a lower interest rate. Visit Credible to speak with an expert and get your questions answered. 
Biden asks student loan companies to prepare for end to payment pause
Biden's student loan forgiveness plan awaits Supreme Court decision
Although the Biden administration has announced progress toward expanding debt relief through IDR and PSLF programs, it has yet to succeed in wide-spread debt forgiveness. 
Biden's student loan forgiveness plan aims to forgive up to $10,000 in federal student loans or up to $20,000 for Pell Grant recipients. To be eligible, borrowers need to have individual incomes of less than $125,000 or $250,000 if they're married couples. 
The Supreme Court is currently reviewing two lawsuits against the plan including one brought on by six states.
Nebraska, Missouri, Arkansas, Iowa, Kansas and South Carolina claimed that the plan is unlawful and would harm their tax revenues. They also claimed the Biden administration is incorrectly using the Higher Education Relief Opportunities for Students (HEROES) Act of 2003.
The HEROES Act allows Congress to ease restrictions on student loan forgiveness under national emergencies. President Joe Biden claimed COVID-19 served as such an emergency. However, in April, Biden signed a House bill that ended the COVID-19 national emergency. 
In a separate case, two individuals argued that Biden's forgiveness plan is unlawful because it would make them partially or completely ineligible for all its benefits.
Should SCOTUS give the green light on widespread student loan forgiveness, private student loan borrowers won't benefit. But you could lower your monthly payments by refinancing your private student loans for a lower interest rate. Visit Credible to get your personalized rate in minutes.
Secure 2.0 Act: Student loan payments will count toward 401(k) matching contributions
Have a finance-related question, but don't know who to ask? Email The Credible Money Expert at moneyexpert@credible.com and your question might be answered by Credible in our Money Expert column.