Harden scores 43 to lead Rockets past Kings 116-110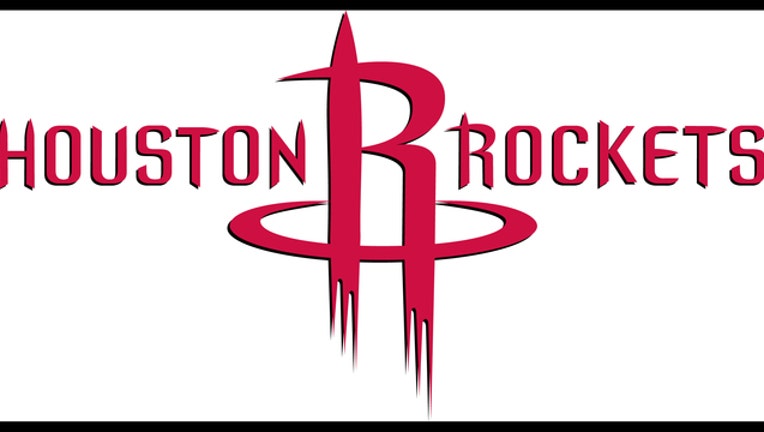 SACRAMENTO, Calif. (AP) — Slowly but surely, James Harden and the Houston Rockets are working out of their early-season funk.
Now if coach Kevin McHale's group can just get healthy.
Harden and scored 22 of his season-high 43 points in the second half to lead the Rockets to a 116-110 win over the Sacramento Kings on Friday night.
"I've tried to be patient and take what the defenses have been giving me," Harden said. "I've been trying to find something, anything ... to find any rhythm I can."
Harden went into the game shooting just 29.4 percent from the floor but made 10 of his first 15 shots and finished with a season-high 13 assists. He finished 13-of-23 shooting and Houston won its third consecutive game.
Trevor Ariza had 18 points, including a pair of 3-pointers in the fourth quarter to help Houston hold off a late run by Sacramento. Clint Capela added 13 points and 12 rebounds and former King Marcus Thornton scored 16.
The Rockets built a 15-point lead in the first quarter but had trouble closing out the struggling Kings.
"In order for us to be where we want to be, we have to play defense," Harden said. "We knew they were going to make a run. It was a big run. But we kept our composure and came away with the win."
Sacramento pulled within 100-94 on Rudy Gay's 3-pointer with just under 6 minutes left. Thornton and Ariza responded with back-to-back 3s to help Houston pull away.
Omri Casspi had 22 points for Sacramento.
The Rockets opened the season with three straight losses but have bounced back nicely behind Harden's recent surge. Last year's MVP runner-up has averaged 36 points per game over his last three contests.
Houston led almost the entire game despite being without center Dwight Howard, who rested on the bench in his street clothes.
Gay finished with 15 points and five rebounds. The Kings have dropped four straight.
"The nightmare when you play Houston is you have to figure out layups and 3s," Sacramento coach George Karl said. "In the first half we did a good job covering the 3s and we didn't cover the layups. In the second half we covered the layup and didn't cover the 3."
AH CAPELA: The Rockets' 6-foot-10 Swiss import gave the offense a big boost early while starting in place of Howard. The 25th overall draft pick in 2014 scored eight of Houston's first 19 points and went 6 of 8 from the floor while finishing with career highs in points and rebounds.
BENCH KINGS: Sacramento's starters struggled to get much going, so Karl turned to his reserves for help. The bench picked up the slack in a big way, outscoring the Rockets' bench 70-13. "When we lost to Memphis I didn't think we had energy," Karl said. "I just wanted (us) to play with energy and I got it from our bench."
CURRY 2.0: Seth Curry, younger brother of reigning NBA MVP Stephen Curry, showed some of his sibling's flare for shooting when he scored eight points in a span of 72 seconds in the fourth quarter.
TIP-INS
Rockets: With his team playing a second back-to-back this week, coach Kevin McHale opted to give Howard the night off. Howard will be back in the lineup Saturday. ... Backup G Patrick Beverly did not play because of a concussion. ... F Terrence Jones missed his fourth straight due to a laceration on his right eyelid. ... Houston has won six straight against the Kings dating to 2013.
Kings: C DeMarcus Cousins sat out his third straight game because of a strained right Achilles tendon. Cousins will also be held out of Sacramento's next game before getting re-evaluated. ... First-round draft pick Willie Cauley-Stein went to the bench with just over 2 minutes remaining with an apparent ankle injury.
UP NEXT
Rockets: At the Los Angeles Clippers on Saturday night.
Kings: Host the Golden State Warriors on Saturday night.