Harden named Western Conference Player of the Week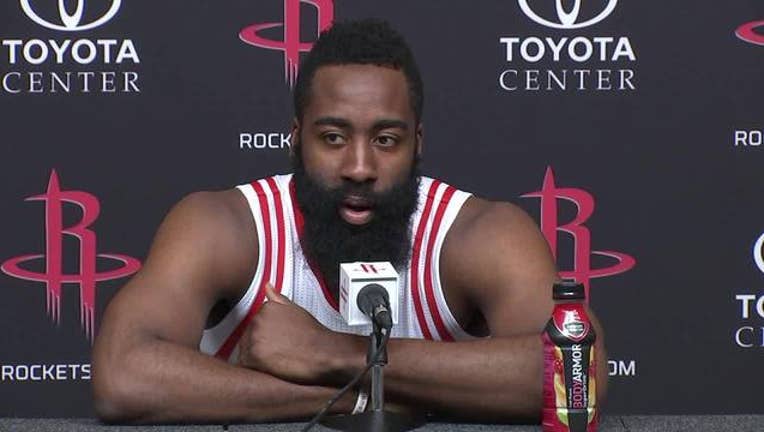 HOUSTON (FOX 26) - James Harden has been named the Western Conference Player of the Week.
The Rockets All-Star is coming off two straight games where he scored at least 40 points. Harden scored 43 points in Friday's win over the Kings. On Saturday, Harden scored 46 as the Rockets beat the Clippers. For the week, Harden averaged 38.5 points, 5.5 rebounds, 5.5 assists, and 1.5 steals.
"It's an honor," Harden said on Monday. "Credit to my teammates and coaches. We've been playing pretty well. We've kind of got a rhythm. Great things come with winning. For us, it's about getting better and making sure we're on the same page and we'll just continue to grow."
"He played great," Kevin McHale said. "We had two big road wins. He played great. I never was worried about James. I knew he'd find his rhythm."
The Rockets next play Wednesday night when they host the Nets at the Toyota Center.