Gerald Green returns to the Rockets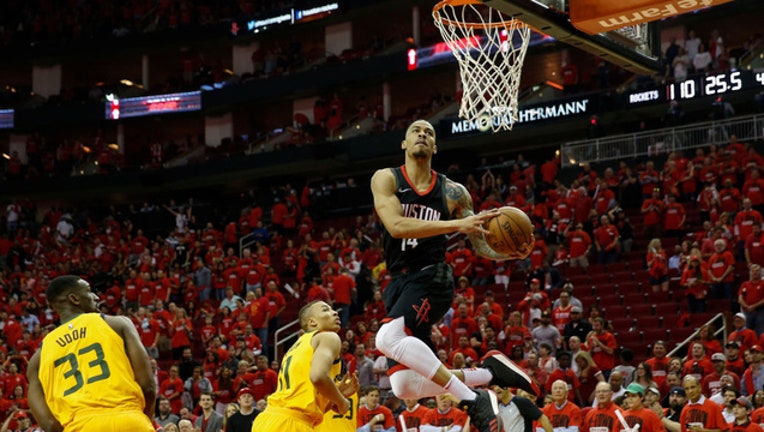 HOUSTON (FOX 26) - Houstonian Gerald Green will return to the Rockets with a one-year contract at the veteran's minimum according to NBA sources.
Green, who will make about $2.4 million, signed with the Rockets on Dec. 28, 2017 and quickly became a fan favorite.
Last season Green played in 41 games for the Rockets, starting two, and averaged 12.1 points (3rd-best of his career) and 3.2 rebounds.
During the postseason Green averaged 6.3 points and 2.9 rebounds.