Chuck Hayes: 'This doesn't change how I feel about the (Rockets) organziation'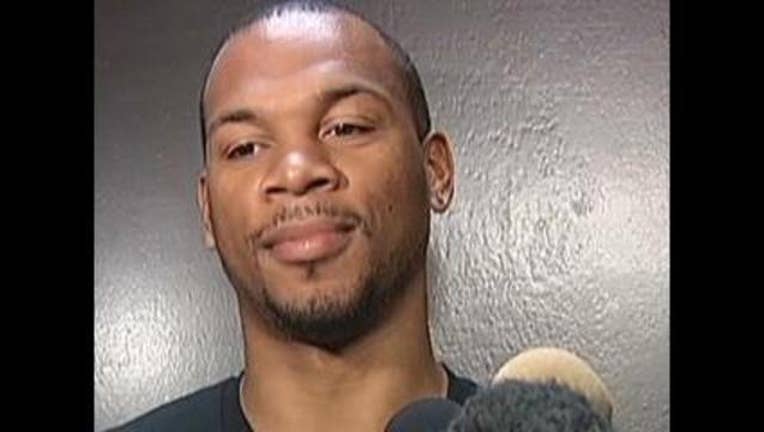 HOUSTON (FOX 26) - Despite the fact the Houston Rockets chose not to sign forward Chuck Hayes after reaching a verbal agreement with him on a one-year deal, he said he remains very close to the organization.
Hayes played for the Rockets from 2005-2011.
"My relationship with them is still great," Hayes said in an interview with FOX 26 Sports. "'I've got so many good relationships at the Toyota Center and with the Rockets, from the top all the way to the bottom.
"This doesn't change anything. This doesn't change how I feel about the organization, how I feel about the people in charge of player personnel.
"Only thing this does, we're opening up the door for other possibilities to come."
That door is open because the Rockets were not able to overcome salary cap issues when trying to sign Hayes according to his agent Calvin Andrews.
"They're telling us they have some limited roster complications and some financial complications that's going to make it tough for him to be on the roster," Andrews said.
"We understand that it is a business and these things happen. It's the NBA. This stuff happens."
Since leaving the Rockets as a free agent Hayes played with the Sacramento Kings (2011-2013) and the Toronto Raptors (2013-2015).
Labeling it "a setback," the Rockets' decision to not sign him is tough for Hayes to deal with.
"It's a big circus," Hayes said. "It's kind of nerve wracking, but I'm just being positive and looking on the brighter side of things and keep myself busy with training and working out.
"I was just taken aback. I thought we had, we still have mutual interest, but it's a mathematical equation. When things don't add up, when the formula doesn't add up, it's a business. It comes down to the cap and a lot of other things that's not my field. I don't control any of that.
"Only thing I can do is be prepared, be ready and be a professional."
While the deal for Hayes to return to the Rockets as a player is off the table, team officials offered to bring him back in the front office or on the coaching staff.
The two sides continue to have mutual interest in each other, just in a different fashion.
"There still is," Hayes said. "This does not mean that my ties with the Rockets completely end. There may be opportunities here in the near future for us working together again despite (what has happened) now.
"I'm flattered that could be a possibility. That's something I've always planned for whenever my time comes when I'm done playing this game. If the offer's still there and if they still have interest as far as bringing me on the staff or any kind of sort working at the Toyota Center I will accept it, but right now I still want to see what else is out there,  the possibilities as far as making a roster.
"There are a few teams that we kept in contact with early during free agency. Now we have to knock on those doors and see if theres's still interest."
Hayes may end up wearing a different color uniform again this coming season, but what will never change for him is how he feels about the Rockets and their fans."
"They know how I hold them close to me," Hayes said. "I hold the city very dear to my heart. I hold the fans dear to my heart. I've always considered it home.
"That's why I never changed my address from the time I got here as a rookie."