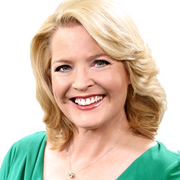 Heather Sullivan
Consumer Reporter
Heather Sullivan is thrilled to be the FOX 26 Consumer Reporter.  Sullivan's Smart Sense reports are all about helping Houston families save money and protect themselves from scams and rip-offs.
Heather loves to share her finds on great deals and how to be a smart consumer, shopper, and saver!  
Heather won two Emmy Awards and a National Murrow Award as an Anchor and Consumer Investigator at WWBT in Richmond, Virginia over the last ten years.  Her consumer stories aired on the nationally syndicated show "America Now" for four years.  Before that she served as an anchor and reporter for stations in Los Angeles, South Carolina, Florida, and Oregon.  Her investigative reports exposing illegal car sales, home improvement fraud, and other scams led the South Carolina Broadcasters Association to name her Reporter of the Year.  She also won a Murrow Award for her consumer product testing series, "Does It Work?" and was voted Best Anchor Team twice in Richmond Magazine.
Heather holds an M.B.A. from the University of Massachusetts Amherst and graduated with honors in Broadcast Journalism and Political Communication from Emerson College in Boston.  
She has run three marathons and loves to talk about the antics of her orange tabby cat, Finneas Binny.  In her spare time, you'll often find Heather speaking and volunteering at community events.  She has worked with the VCU Parkinson's Center, the National Kidney Foundation, Junior League, local sporting events, Recording for the Blind & Dyslexic, and free medical clinics.  
Have a consumer question?  Heather would love to hear from you.  
You can reach her on Facebook: @HeatherSullivanFOX26, Twitter: @Fox26Heather, and Instagram: @HeatherSullivanFOX26.
The latest from Heather Sullivan