Youngest Sutherland Springs shooting survivor to be released from hospital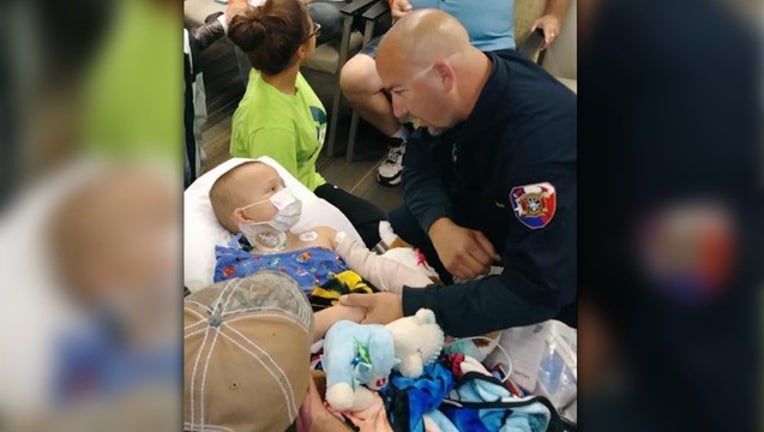 article
SAN ANTONIO, Texas - The youngest survivor of the Sutherland Springs church shooting will finally be released from the hospital after a two-month stay.
Ryland Ward has been in a San Antonio hospital ever since he was shot when a gunman opened fire on the congregation at First Baptist Church of Sutherland Springs. The November 5 attack left 26 people dead, including Ryland's stepmother and two sisters.
The 5-year-old is set to be released this Thursday and will get a hero-style escort back to Sutherland Springs when he's released, according to Rusty Duncan, the first responder who saved the boy.
"Hey everyone!!! Ryland is getting out of the hospital This Thursday and I'll be picking him up in our Big Red Fire Truck like he wants!" Duncan wrote.
The young boy garnered worldwide support after asking for Christmas cards since he was forced to spend the holidays in a hospital bed. His family says he received thousands of Christmas cards that brightened his mood in during his recovery.
Duncan encouraged people to line up along the route from the hospital to Ryland's home to give him a hero's welcome.
RELATED: North Texas students answer church shooting survivor's Christmas wish