'Yes, Hillary Clinton will run again' former aide and friend writes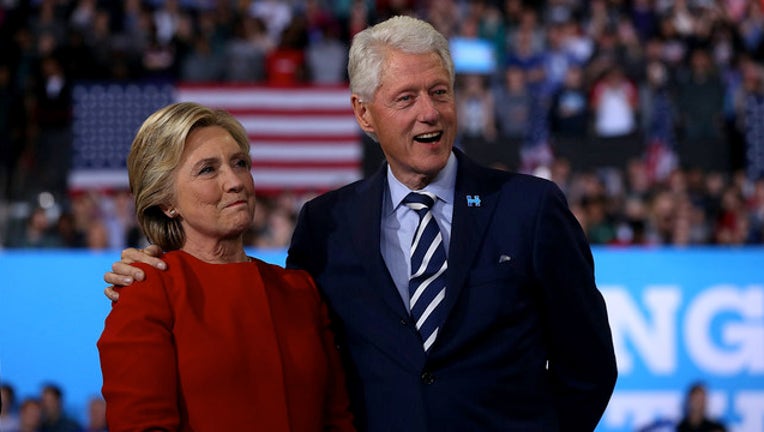 article
(FOX NEWS) - A close friend and advisor to a well-known Democratic family predict this campaign slogan becoming a reality: Hillary Clinton 4.0
In an op-ed for the Wall Street Journal, Mark Penn and Andrew Stein say the former secretary of state and first lady will run again for president during the upcoming election cycle.
"Get ready for Hillary Clinton 4.0. More than 30 years in the making, this new version of Mrs. Clinton, when she runs for president in 2020, will come full circle—back to the universal-health-care-promoting progressive firebrand of 1994. True to her name, Mrs. Clinton will fight this out until the last dog dies. She won't let a little thing like two stunning defeats stand in the way of her claim to the White House.
It's been quite a journey. In July 1999, Mrs. Clinton began her independent political career on retiring Sen. Daniel Patrick Moynihan's farm in upstate New York. Her Senate platform included support for a balanced budget, the death penalty, and incremental health care reform. It was a decisive break from her early-1990s self. Hillary Clinton 2.0 was a moderate, building on the success of her communitarian "It Takes a Village" appeals and pledging to bring home the bacon for New York. She emphasized her religious background, voiced strong support for Israel, voted for the Iraq war, and took a hard line against Iran.
This was arguably the most successful version of Hillary Clinton. She captured the hearts and minds of New York's voters and soared to an easy re-election in 2006, leaving Bill and all his controversies behind." 
Keep reading Mark Penn and Andrew Stein's column in the Wall Street Journal