Woman's body found in SE Houston woods confirmed to be Leslie Obi
HOUSTON - In a shocking discovery of a woman's body found in the southeast Houston woods, authorities have now confirmed her identity. 
PREVIOUS: Police investigating woman's body found in woods of SE Houston where Leslie Obi went missing
Scarce details were shared, as it's an active investigation, but Harris County Medical Examiners confirmed on their website the body found in the 4600 block of Wilmington St. near Cullen Blvd is in fact, Leslie Obi.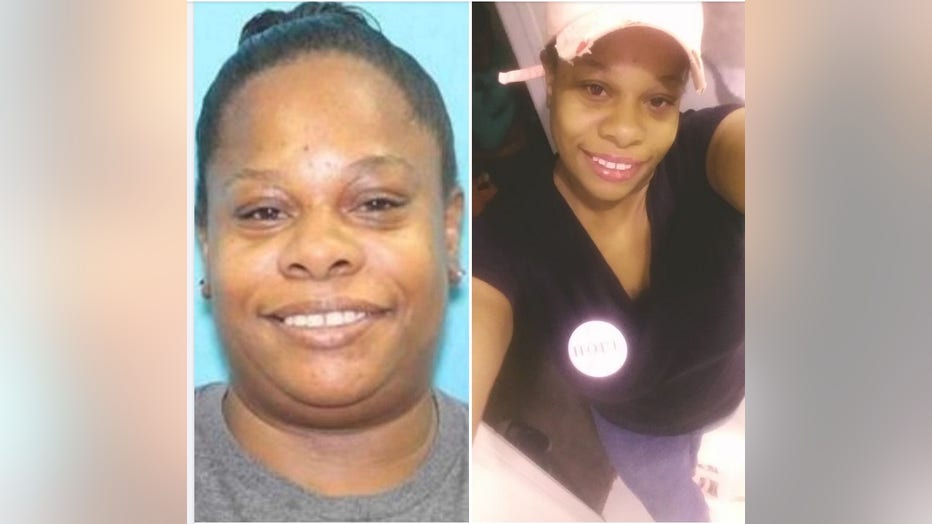 Leslie Obi (Texas Equusearch)
The missing mother of five was missing for more than two weeks and detectives searched the area and found, what we now know was her body last week, but at the time had not been confirmed.
RELATED: Where is Leslie Obi? Homicide investigators scour southeast Houston apartment for clues
Medical Examiners also confirmed Wednesday her primary cause of death was "sharp force neck trauma" on their website, but does not detail the manner in which she died. 
No additional details have been shared, as of this writing, but an investigation remains underway. 
This is a developing story and will continue to be updated as more information becomes available.