Woman arrested, accused of damaging Houston synagogue
HOUSTON - One woman is facing charges after being accused of damaging a Houston synagogue earlier this month. 
SUGGESTED: 'High-heeled hijacker' Houston robbery suspect facing multiple charges
According to Houston police, 33-year-old Ezra Law, is charged with felony criminal mischief.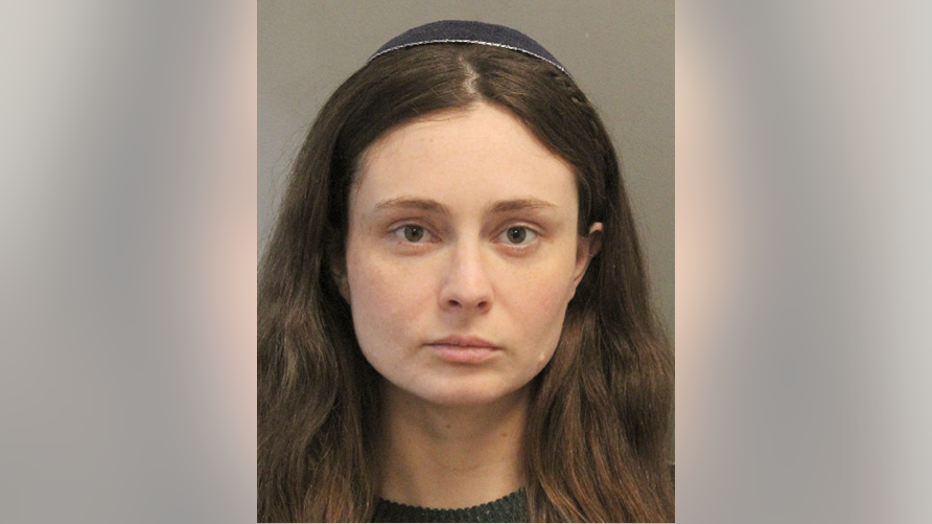 Ezra Law (Source: Houston Police Department)
Police said they were called out to an incident on the 1500 block of Sunset Boulevard on January 14, just after 8 a.m. 
When officers arrived, they found Law inside the synagogue where witnesses said Law caused damage to the property. 
According to court documents, Law spilled red wine and stained a Torah religious scroll and religious robe, as well as a double pane glass window where a complainant stated Law made entry into the synagogue. 
SUGGESTED: 'Small human fetus' found in shallow grave after several people seen leaving woods
Police said Law was later arrested and charged with misdemeanor criminal mischief for her role in the incident. However, one week later, the charge was upgraded to felony criminal mischief and a warrant was issued for Law. 
Law was arrested the next day without incident by Harris County Constable Precinct 5 deputies at a synagogue on West Airport.