What's Your Point? May 12, 2017 Viewers choice topic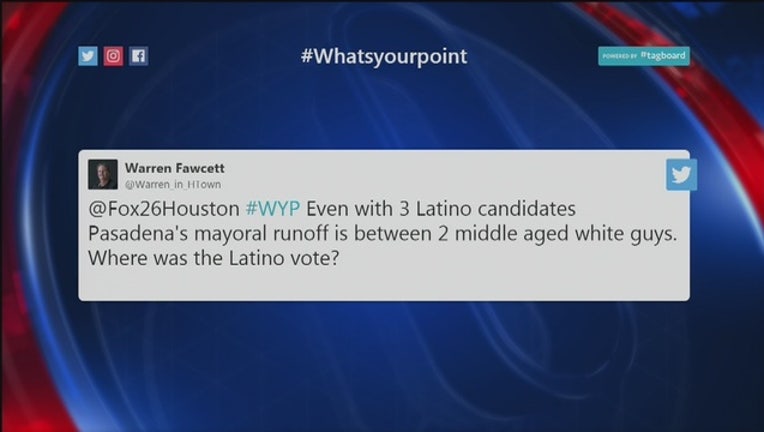 article
Houston (FOX26) - Tonight's panel: Michael Kubosh- Houston City Council, Tamaro Bell - neighborhood leader, Jacob Monty - conservative attorney, Marcus Davis -  Host of Sunday Morning Live on Majic 102.1, Doug Miller - Houston Chronicle editorial board, Derec Muhammad - community activist.
Fifty percent of the city of Pasadena residents are Hispanic, but  they didn't turn out at the polls in the recent mayoral election
Viewers Choice - every Friday we let our What's Your Point viewers pick a topic of discussion. Make sure your voice is heard, use the hashtag #WYP or #WhatsYourPoint  post your thoughts to @FOX26Houston on Facebook, Twitter or Instagram.