What a buzz killer! Thieves heist giant bee from billboard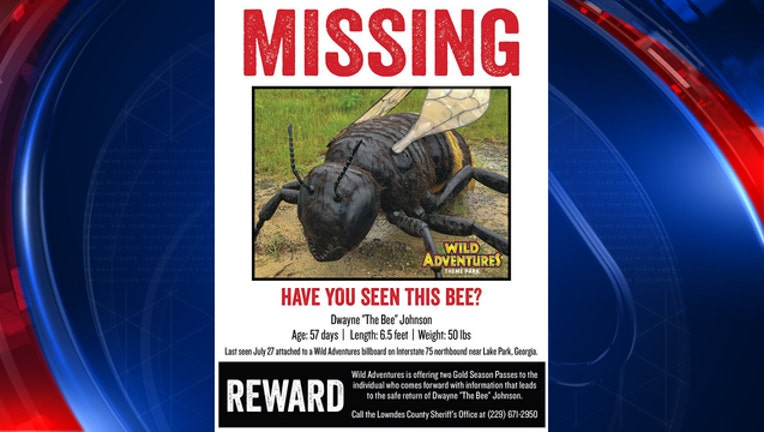 article
VALDOSTA, Ga. - A Georgia theme park is feeling the sting over a missing statue.
App users: View full article here
The Valdosta Daily Times reports that a large bee statue is missing from Wild Adventures Theme Park in Valdosta. The statue was used on a billboard advertising the "Megabugs! Adventure Encounters attraction at the park.
The newspaper reports that the statue, named Dwayne "The Bee" Johnson, has been missing since July 27.
The theme park is offering two gold season passes to anyone who provides information leading to the recovery and safe return of 50-pound (23-kilogram) statue.