WATCH: Wild deer collision caught on dash cam video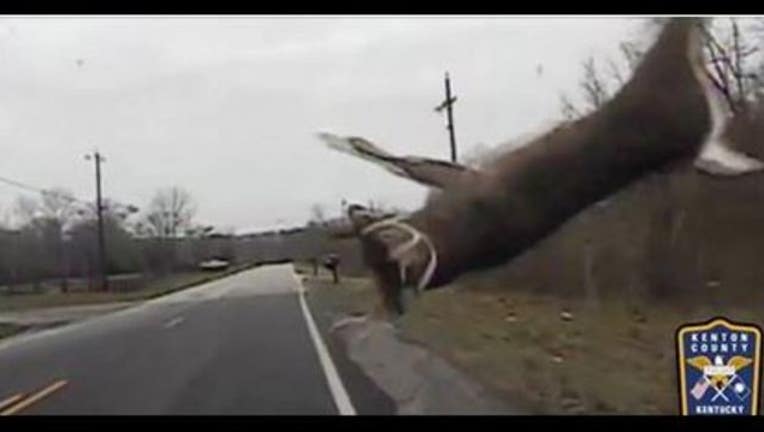 KENTON COUNTY - The Kenton County Police Department got a little more than they bargained for while driving through the Kentucky town.
In a shocking video uploaded to the department's Facebook page, Office Pittaluga encountered a large deer, that abruptly interrupts the shot rolling on the cruiser's dash cam.
The department has decided to share the video in an educational way to show drivers how to have a controlled reaction to items or animals that cross their path.
Officer Pittaluga was able to control his cruiser and steered away from the deer in a manner that wouldn't cause major damage or injury. 
Officer Pittaluga was uninjured, and the deer appeared to brush off the incident and ran off into the brush. The cruiser however, did encounter some damage.
The department's original post can be seen below.