WATCH: Hospice nurse's moving rendition of Adele song goes viral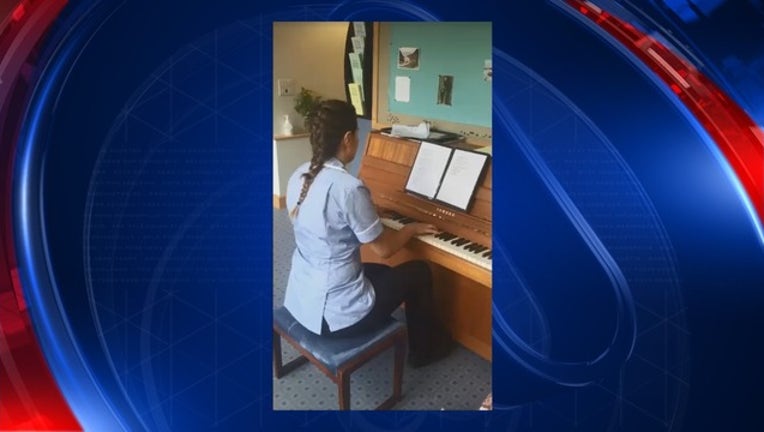 article
UNITED KINGDON - A hospice worker's rendition of Adele's hit "Make You Feel My Love" is going viral for all the right reasons. 
The nurse, Emma Young, sang the song as she played piano in the inpatient unit of St. Helena Hospice on Friday. The center wrote that her song "really brought a smile to everyone's faces." 
The video, which has been viewed over 27,000 times, has received many comments praising Young for sharing her talent with sick patients.
"If anyone is moaning about their lot today wherever.....listen to this.....remember the patients," wrote Wendy Robinson. "So beautiful Emma......." 
Another wrote that this is not Young's first time serenading patients at St. Helena Hospice. 
"Emma has played before when I've been there volunteering. I told her then she had a brilliant talent. Well done Emma," wrote Deborah A. Golby. 
Watch Young's entire performance below.