Suspect accused of breaking into constable deputy's home, shooting family arrested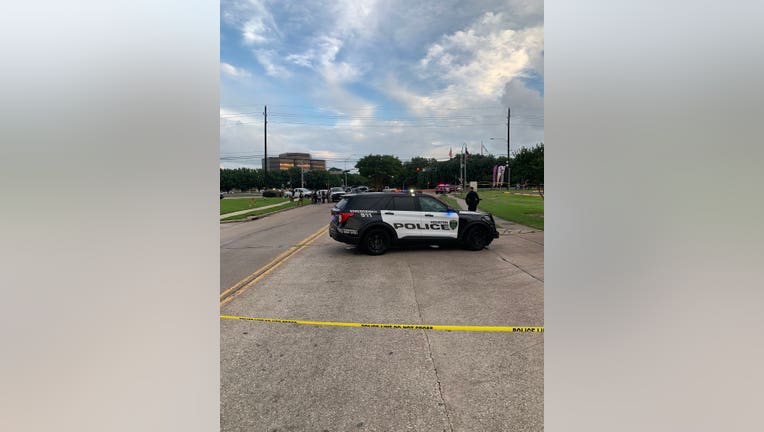 article
HOUSTON - A wanted suspect has been rushed to the hospital Sunday evening following a gunfight with Houston Police Department's SWAT team. 
SIGN UP FOR FOX 26 HOUSTON EMAIL ALERT
Details are scarce as it's an active scene, but preliminary information provided by HPD says it happened on the city's northwest side in the 500 block of West Greens Rd near Antoine Dr. 
The unidentified shooter is confirmed to be the same suspect accused of breaking into a Harris County Constable deputy's home in downtown Houston early Sunday morning. 
During a press briefing, HPD Chief Troy Finner was unable to dive into too much detail on the suspect as he is believed to be suffering from mental health issues and his family is cooperating with the investigation and wants to respect their privacy prior to releasing information to the press. 
However, he did explain how the suspect's arrest unfolded, starting with how SWAT officers got word the unidentified suspect was in the area of West Greens Rd near I-45 N. When the officers spotted him in his car, they tried to conduct a traffic stop, but he shot at them before driving away. 
The SWAT officers followed him and two blocks away, Chief Finner said the man fired his gun at officers once again. As a result, authorities returned fire and the man crashed his car over on Northborough Dr. 
The man was injured and hit by some of the bullets, so he was rushed to the hospital, where he's currently in surgery due to how serious his condition was.
As a protocol for any officer-involved shooting, an internal investigation will be conducted as will a criminal investigation to determine charges for the suspect. 
Ultimately, Chief Finner lamented it's been a long, arduous Father's Day for HPD. 
"I'm going to ask that we pray for him and pray for his family," he said. "And also our officers."
This is a developing story and will continue to be updated as more information becomes available.