Viral video: Group beats up man during Wednesday protests in Charlotte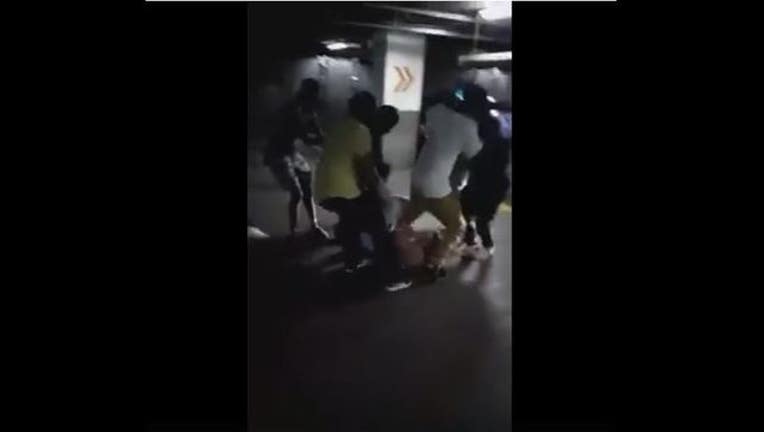 article
Video posted on social media during demonstrations Wednesday night in Charlotte appears to show a group of protesters beating up a man in a parking garage and stripping him of his clothes.
WARNING: Embedded content is graphic. App users click here.
In the video, a group of predominantly black men approach what appears to a white man on his knees with his hands in the air.
It's unclear what is exchanged between the two parties, but it appears to anger the group.
At one point the person shooting the video spins the camera around, but when they turn back around that's when the situation turns violent.
The group corners the man into the parking garage and it's at that point that the video shows the crowd punching, kicking and stomping the man as he remains helpless on the ground.
The man is then dragged and stripped of his pants as the others continue to beat on him.
The video, which according to Facebook was posted about 1 a.m. Thursday, has been shared more than 48,000 times and has more than 11,000 comments.