Woman charged with murder after body, car recovered from Harris County canal
HIGHLANDS, Texas - The sheriff's office says a woman has been arrested after she allegedly shot a man and then drove a car with him inside of it into a canal in east Harris County.
Fransha Brooks, 32, was charged with murder and booked into the Harris County Jail.
SIGN UP FOR FOX 26 HOUSTON EMAIL ALERTS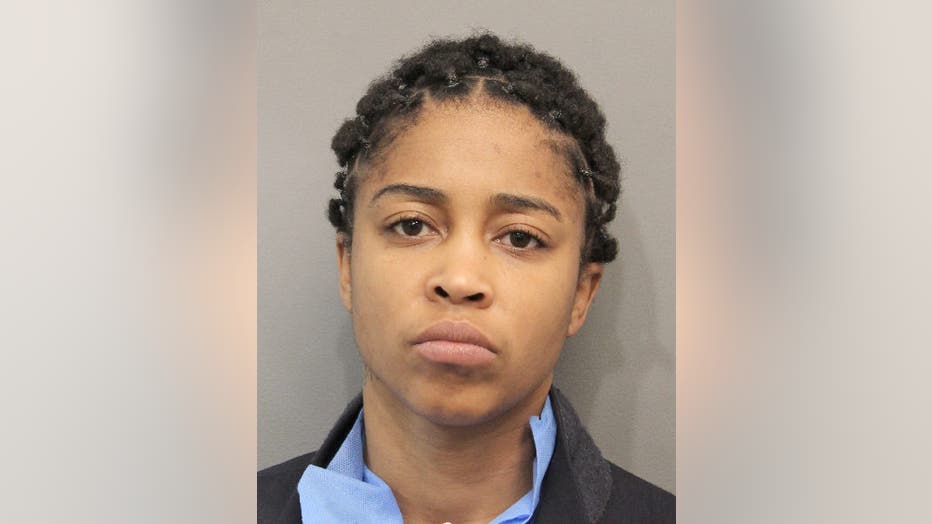 According to the sheriff's office, the man, Jonathan Tisby, was reported missing by his girlfriend on Tuesday morning. She told deputies that he gave a ride to a mutual friend on Monday night.
The sheriff's office says she received a phone call from her boyfriend around 3:45 a.m. Tuesday, heard an argument in the background, and then the cellphone suddenly disconnected. She wasn't able to re-establish contact with her boyfriend, authorities say.
Tisby was said to be driving a white, four-door Buick LaCrosse with paper plates at the time of his disappearance.
Later that afternoon, deputies responded to a call at an apartment complex off of Normandy and Woodforest. According to the sheriff's office, the caller told the 911 operator that she was involved in a murder on Monday night and shot a male driving a white Buick. 
The sheriff's office says she told deputies that she shot the male multiple times and drove the car, with the male inside it, into a canal near Jones Road and Thompson Road, in the McNair area.
The Harris County Sheriff's Office Homicide Unit took over the investigation and contacted the Harris County Sheriff's Office Marine Unit
After a two day search of the canal, the white Buick LaCrosse, with Tisby's body inside, was located and recovered. Authorities say he appeared to have suffered multiple gunshot wounds.
Brooks was arrested and charged.