US marshals task force arrests additional suspect in rapper XXXTentacion's slaying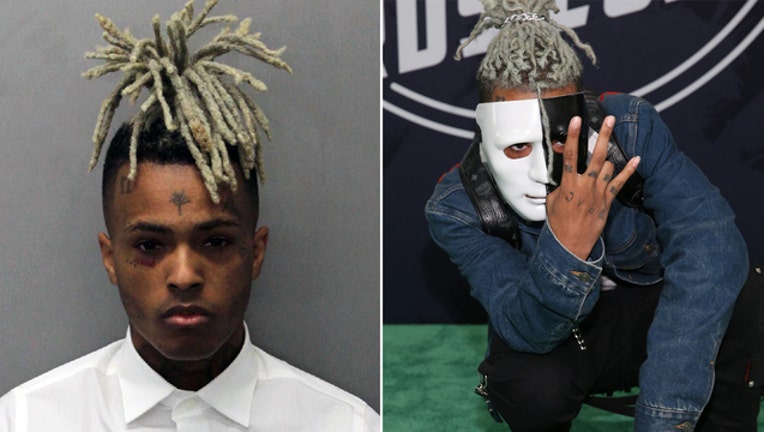 article
MIAMI - (AP) -- The third of four suspects in the shooting death of an emerging South Florida rap star XXXTentacion has been arrested in rural Georgia.
The U.S. Marshals Southeast Regional Fugitive Task Force arrested Robert Allen, 22, of Fort Lauderdale on Wednesday. He was booked into jail in Dodge County, Georgia, and is being held on a warrant from Broward County, Florida.
Allen and three other men are accused of killing XXXTentacion in June. The 20-year-old rap star, whose real name was Jahseh Onfroy, was fatally shot as he left a motorcycle dealership. Officials said a struggle ensued when two masked gunmen approached the rapper's sports car and XXXTentacion was shot multiple times. The gunmen fled with a Louis Vitton bag containing $50,000.
Last week, a grand jury indicted Allen along with three others -- Dedrick Williams, 22; Michael Boatwright, 22 and Trayvon Newsome, 20 -- with first-degree murder and armed robbery charges. Williams and Boatwright are in custody while Newsome remains at large.
Deputy U.S. Marshal John Edgar tells the Miami Herald they received information that Allen was possibly staying with his sister in Eastman, Georgia. Officers did surveillance on the sister's house and she was cooperative when the officers came looking for Allen, Edgar told the Herald.
An attorney for Allen isn't listed on jail records.
© 2018 The Associated Press. All rights reserved. This material may not be published, broadcast, rewritten or redistributed.