Unattended bag prompts evacuation at JFK terminal 5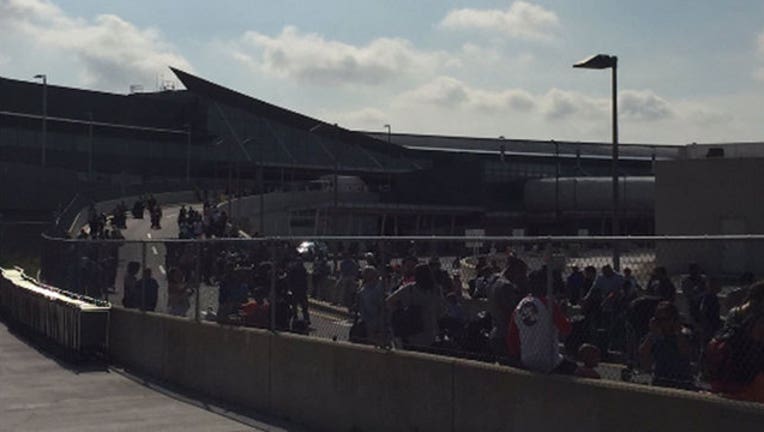 article
NEW YORK (FOX 5 NY) - Passengers were allowed back into Terminal 5 at John F. Kennedy International Airport after an unattended bag prompted an evacuation Wednesday morning.
There were no reports of injuries. It is not clear why the bag was left unattended or what was inside. 
FOX 5 NY reporter Teresa Priolo shared video of passengers re-entering the terminal at about 9:50 a.m.
Photos posted to social media show people standing outside the terminal. 
The evacuation came just hours after a deadly terrorist bombing at an airport in Istanbul, Turkey.
Additional police officers were soon deployed in New York City and New Jersey.
The Port Authority of New York and New Jersey said that travelers should expect to see officers with tactical weapons patrolling at JFK and LaGuardia airports and at New Jersey's Newark International Airport.
Port Authority officials said they were continuing to monitor the situation in Turkey alongside federal and local officials, including the FBI Joint Terrorism Task Force.
With the Associated Press