Two-story H-E-B opens in Bellaire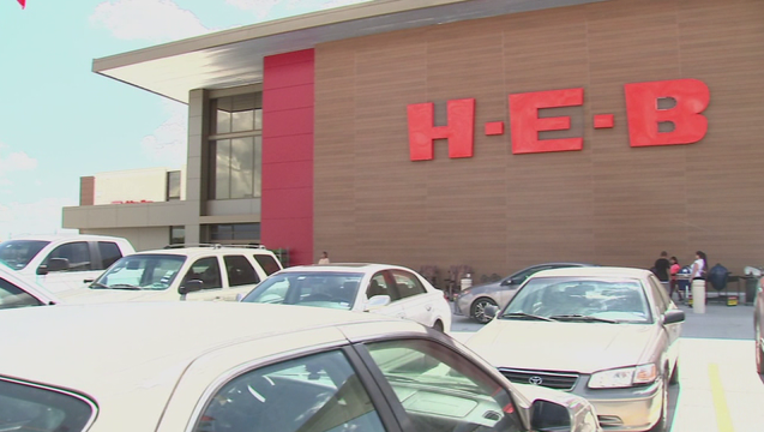 BELLAIRE, Texas (FOX 26) - The Houston area's first multi-level H-E-B store is now open in Bellaire.
The two-story, 78,000 sq. ft. H-E-B Bellaire Market opened Wednesday at 5106 Bissonnet Street. The Bellaire location is only the second multi-level H-E-B location to open in Texas.
The H-E-B Bellaire Market opened at the site where one of its original H-E-B Pantry stores once stood. More than doubled in size, the store now features two levels, expanded and covered parking in the first-floor garage as well as escalators and elevators. The store also has a special escalator to transport grocery carts between levels.
According to H-E-B, the store features the largest assortment of Texas-made products, a butcher shop and seafood department, a full-service pharmacy with drive through access, and a full-service Scratch Bakery and Tortilleria.
"We have been a part of the Bellaire community for more than 24 years and are committed to our loyal customer following," said Armando Perez, Senior Vice President, H-E-B Houston. "While the Bellaire store will offer an enhanced in-store experience with the highest standard of service and selection, we are also always looking for ways to be innovative and connect with our customers on a new level."
Shoppers will also be treated to a unique art experience. Texas artist Ansen Seale created a permanent interactive light installation for the store that responds as shoppers move in the space by changing color and leaving a trail behind the moving person.
"My intention is the viewer becomes the creator, riding a self-generated wave of color to and from an everyday experience," said Seale.
H-E-B plans to commission artists to create installations at all Houston multi-level stores moving forward.
Also in the works, H-E-B has plans to open The Roastery, a coffee shop and eatery, on the second floor of the property. It will have a separate entrance, as well as indoor and outdoor seating.