Trailer hangs from overpass along I-45 Gulf Freeway in Houston
HOUSTON - Multiple lanes along the I-45 Gulf Freeway were blocked Wednesday morning as crews removed a trailer that was hanging from an overpass.
The incident was reported on the Gulf Freeway near Scarsdale Blvd. around 9:30 a.m.
LIVE MAP: TrafficMax 360 conditions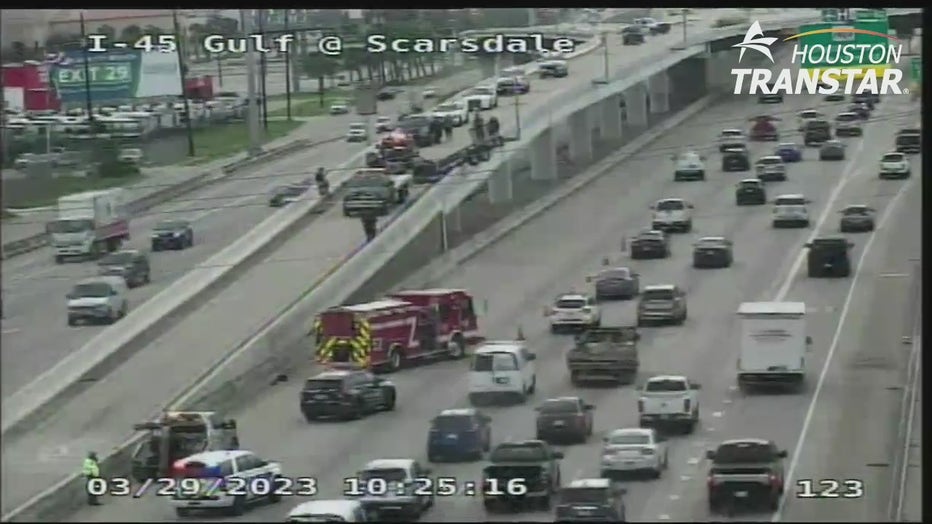 A portion of the trailer appeared to be hanging over a concrete barrier along the HOV lane.
The northbound HOV lane and a few southbound lanes of the freeway were blocked while crews pulled the trailer back onto the overpass.
The scene was cleared shortly before 11 a.m.