Traffic stop leads to marijuana seizure in Texas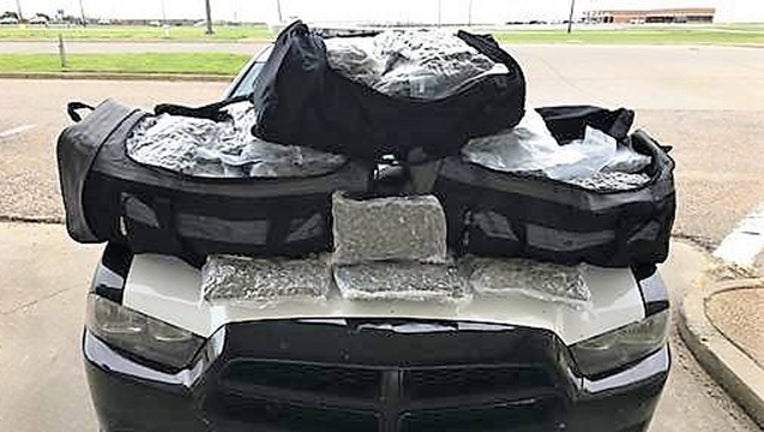 CORSICANA, Texas (FOX 26) - The Texas Department of Public Safety says troopers seized more than 80 pounds of marijuana allegedly bound for Houston during a traffic stop in Corsicana. 
DPS says the driver, 32-year-old Gregory Moss of Fresno, and the passenger, 28-year-old Diamond Pipkins of Houston, were arrested and charged with felony possession of marijuana.
A DPS Highway Patrol Trooper stopped a 2017 Dodge Caravan traveling south on I-45 on March 11. According to DPS, a Corsicana Police Department Canine Unit was called to the scene and alerted on the vehicle. The trooper then discovered three black duffel bags containing multiple vacuum-sealed packages of marijuana in the rear of the vehicle, DPS says.
The marijuana was allegedly being transported from Redding, California, to Houston, Texas, according to authorities.