Tip leads law enforcement agencies to suspected cockfighting ring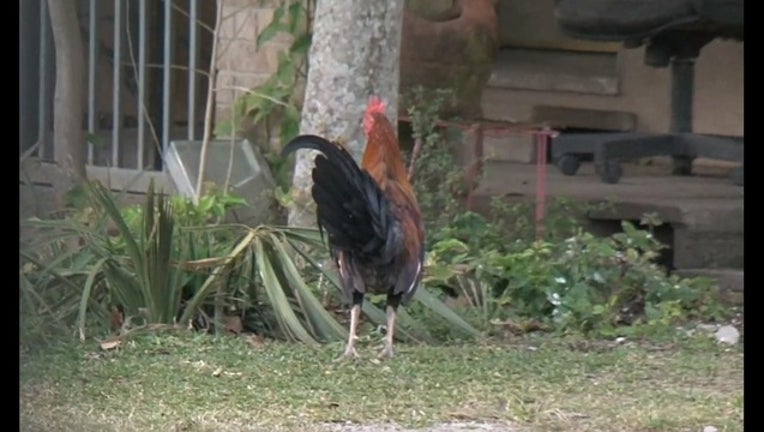 HOUSTON - Harris County Precinct One Constable Alan Rosen says over 300 birds were discovered at a northeast Houston home.
Around 10 a.m. Sunday, Precinct One constable's office received an anonymous tip which led their animal cruelty division along with the the Houston SPCA to the cockfighting operation in the 4300 block of Mooney road.
Constable Alan Rosen says, "We first came in, the cockfighting had already begun. There were about 50 people there that were participating in the illegal cockfighting."
"There are multiple birds and cars here because people fled the scene on foot and have left their vehicles here along with their birds," says Rosen
According to the constable's office,  Armando Banderas Delgado was arrested and charged with operating a cock fight and more are expected to be cited.
"We hope that other citizens that find animals being mistreated anywhere to call out, give us an anonymous tip and we'll go out and investigate those matters. This is a pretty big operation," says Rosen.