Tiny apartment features toilet next to stove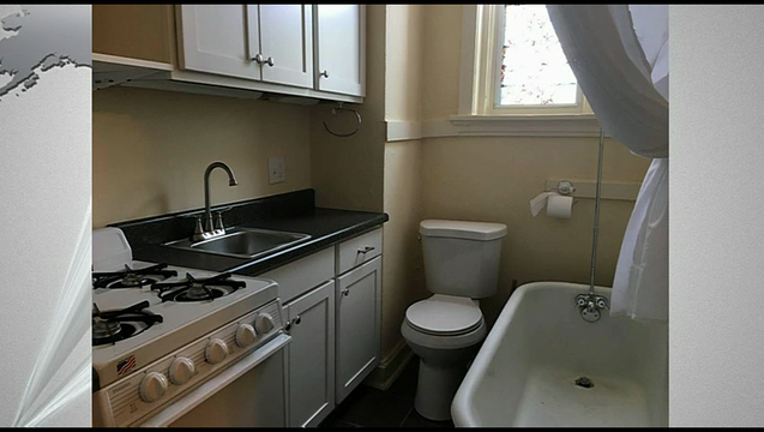 article
ST. LOUIS, MO - A St. Louis man is the new tenant of a tiny apartment with a unique layout - the kitchen and bathroom are in the same place.
The toilet, bathtub, oven and sink are all in one room. The 200-square-foot (18.5-sq. meter) apartment is in St. Louis' tony Central West End.
The ad and photo for the $525-per-month apartment were featured on several websites and had people flush with excitement. Harold Karabell of S.F. Shannon Real Estate Management says the new tenant loves it.
The 111-year-old building originally housed 12 luxury apartments. Karabell says that around the time of the Great Depression, it was remade into 50 small units--the studio the smallest among them.
Toilet/kitchen combo aside, Karabell says the apartment has a lot to like, including refinished hardwood floors and new window