Tim Tebow, Delta help man on flight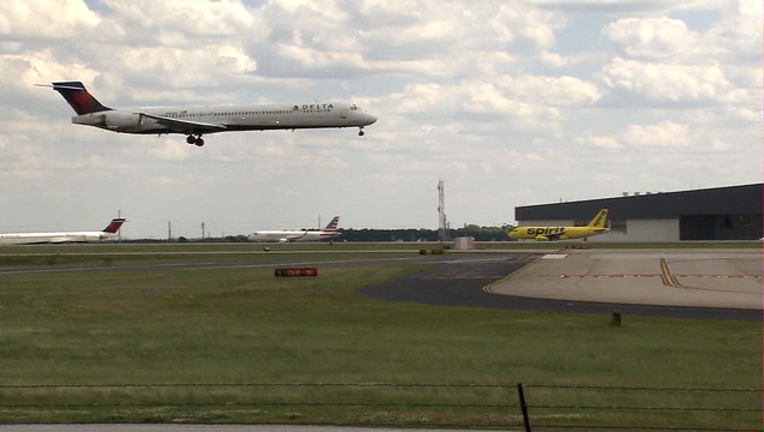 article
ATLANTA - A medical emergency on a Delta Air Lines flight brought an entire plane full of passengers together to help a man and gather in prayer.
Richard V. Gotti posted the story to Delta's Facebook page Sunday afternoon. He stated he was on Delta Flight 1772 from Atlanta to Phoenix when an older gentleman had a medical emergency.
"An older gentleman began having what appeared to be heart problems, and he went unconscious. I watched strangers from all over the world and every ethnicity come to the help of this man for over an hour! Whether it was chest compressions, starting an IV, helping breathe life into this man, or praying everyone helped! I listened to shock after shock from the AED machine and still no pulse. No one gave up," Gotti wrote.
Most of the 177 passengers aboard the Boeing 737-900 could only watch as crew members communicated with their medical ground service, STAT-MD, on how to help the man.
"I observed people praying and lifting this man up to the Lord in a way that I've never seen before," wrote Gotti. "The crew of Delta Airlines were amazing. They acted in a fast and professional manner!"
"We can't say enough about the Delta professionals who care for our customers every day and we are grateful to our customers who are so often quick to extend kindness and care to one another," Delta wrote in a statement sent to FOX 5 News.
Gotti's next observation came as a bit of a shock to the point he needed to snap a picture.
"Then all of a sudden, I observed a guy walking down the aisle. That guy was Tim Tebow. He met with the family as they cried on his shoulder! I watched Tim pray with the entire section of the plane for this man. He made a stand for God in a difficult situation," wrote Gotti.
Tebow, a Heisman Trophy winner and two-time BCS National Champion for the University of Florida, stayed with the family until they reached the ground.
Delta Air Lines said EMTs met the plane on the ground in Phoenix. Their policy is not to release any information about passengers, but Gotti left a final update.
"The plane landed in Phoenix and that was the first time they got a pulse back!" Gotti exclaimed. "Pray for this man and his family, and also thank God that we still have people of faith who in times of difficulty look to the Lord!"
Tebow's Facebook page makes no mention of the incident. He co-hosts FOX's Home Free along with famed professional contractor Mike Holmes.