ThinkGeek selling warm and toasty Hot Pocket sleeping bags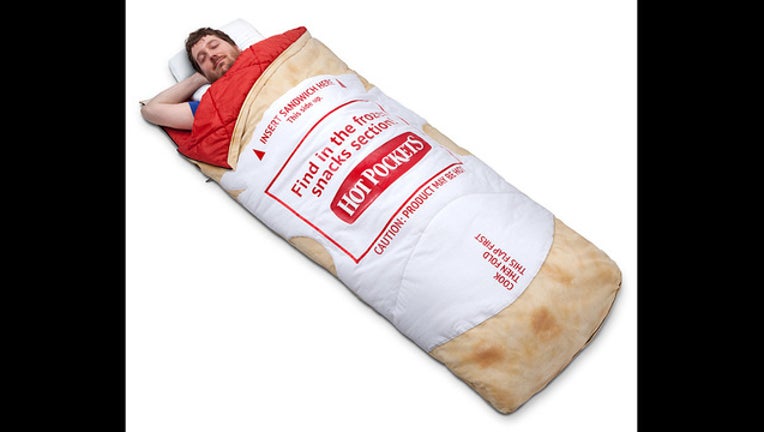 article
(FOX 11) - You too can become a human Hot Pocket, with this new sleeping bag.
ThinkGeek is selling them online for about $80 dollars.
They're designed to look just like the microwaveable sandwich down to the cooking instructions and 'which side is up' directions.
According to the website, it has a 'Custom MicroWaav™ insulation system ensures your extremities stay toasty and Integrated crisping sleeve for maximum warmth retention.'
It's made from a nylon-polyester blend, and can be machine-washed, but it is not edible, in case you're hungry and sleepy.
Speaking of 'Hot Pockets' have you seen Comedian's Jim Gaffigan's skit on them?