Thief wanted after stealing copper from Carl's Jr restaurant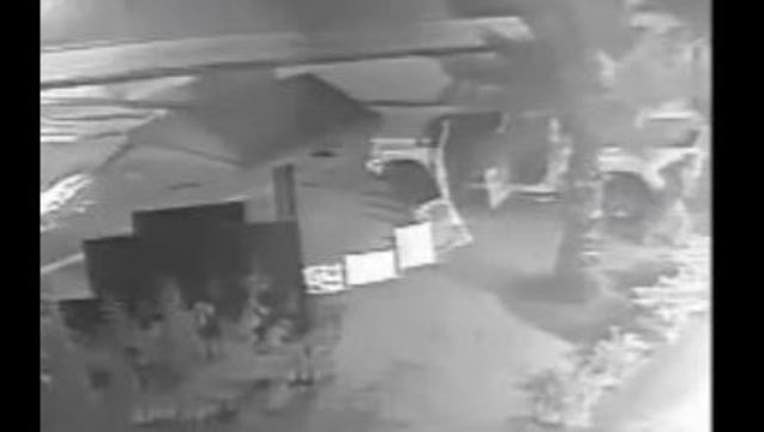 HOUSTON (FOX 26) - Houston police have released surveillance video and are asking for the public's assistance in identifying a suspect wanted in a copper theft at 12714 Northwest Freeway about 4:40 a.m. on September 13.

The unknown male suspect is seen driving a newer model, white Dodge pickup truck with a spare tire mounted on the front left side. Surveillance video of the truck and of the suspect committing the theft is posted on the HPD YouTube channel at https://www.youtube.com/watch?v=Yfpxvnxy1JM

Investigators stated the unknown male cut wires near a breaker box at the Carl's Jr. restaurant at the above address.  The suspect then used the truck to pull copper wiring out of its protective PVC pipe.  The wire is seen on the surveillance video as it moves across signage in the drive thru area of the restaurant.  Almost 30 minutes after the burglary, the suspect's vehicle is seen driving back into and out of the same parking lot.    

Anyone with information in this incident is urged to contact the HPD Burglary and Theft Division Metal Theft Unit at 281-405-6560 or Crime Stoppers at 713-222-TIPS.  A reward up to $5,000 is available for anyone who provides information leading to the arrest and charges against the suspect.