Texas mattress store apologizes for 9/11-themed video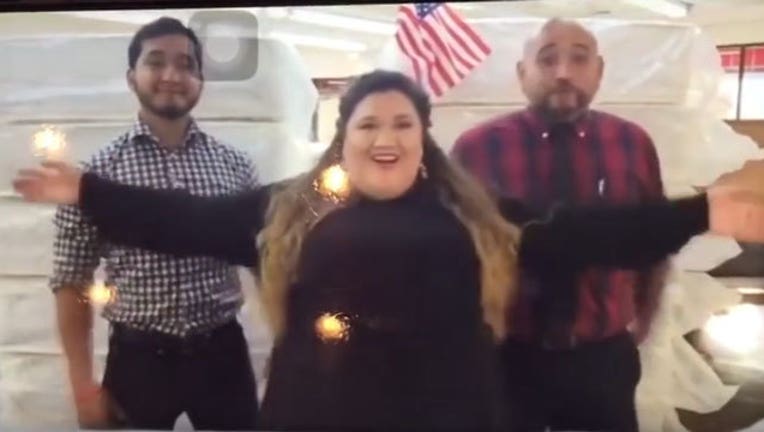 article
SAN ANTONIO (KSAZ) - The owner of a mattress store has apologized after video mocking 9/11 was posted on the store's Facebook page.
The promotional video for the Miracle Mattress store in San Antonio shows two men falling backward and knocking over two towers of mattresses shortly after a woman says, "What better way to remember 9/11 than with a 'Twin Towers Sale?'"
Miracle Mattress owner Mike Bonanno issued an apology for the video calling it "tasteless and an affront to the men and women who lost their lives on 9/11." Bonanno also said the video was posted to the store's Facebook page "without my knowledge or approval from our corporate office in Houston."
The video has been removed from the store's Facebook and YouTube pages.