Texas man arrested after cops find 200 pounds of marijuana in home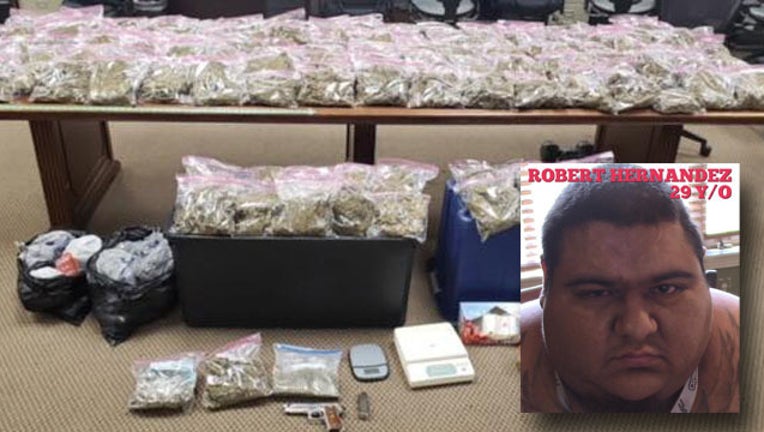 article
A man in San Antonio, Texas was arrested after sheriff's deputies found 200 pounds of marijuana inside his home, the Bexar County Sheriff's Office said. The man, identified by authorities as 29-year-old Robert Hernandez, was arrested Friday after officials with the Bexar County Sheriff's Office's narcotics unit executed a search warrant at his home. 
"Narcotics deputies seized several bags of marijuana which were inside a refrigerator and located multiple bags of marijuana throughout the residence totaling to approximately 200 pounds," the sheriff's office said, adding that the deputies also "seized a 9mm handgun with a magazine, packaging materials, and a digital scale in the residence."
Hernandez was arrested officially for possession of marijuana 50 lbs-2,000 lbs. He was taken to a local jail, but posted bail and was later released, KSAT-News reported. 
The news comes after an employee at a thrift shop in Florida found nearly 5 pounds of marijuana in a tote bag near the clothing drop-off area outside the store.
Read more on FOX NEWS.