Texas bill would allow voters to decide on expanding gambling
HOUSTON - Lawmakers want to let Texas voters decide whether to expand gambling in the state, which could potentially bring casino-style resorts to Texas's four largest cities.
SJR 17 is a bill which would allow a public vote on expanding gambling in Texas.
MORE: Mattress Mack is $75 million richer thanks to Houston Astros, largest sports bet payout
The proposal would create a gaming commission which would regulate gambling at no more than four destination resorts in Texas. The commission would also regulate betting for greyhound and horse racing.
The bill filed by Houston Democrat Carol Alvarado could change the state's reputation for being tough on gambling.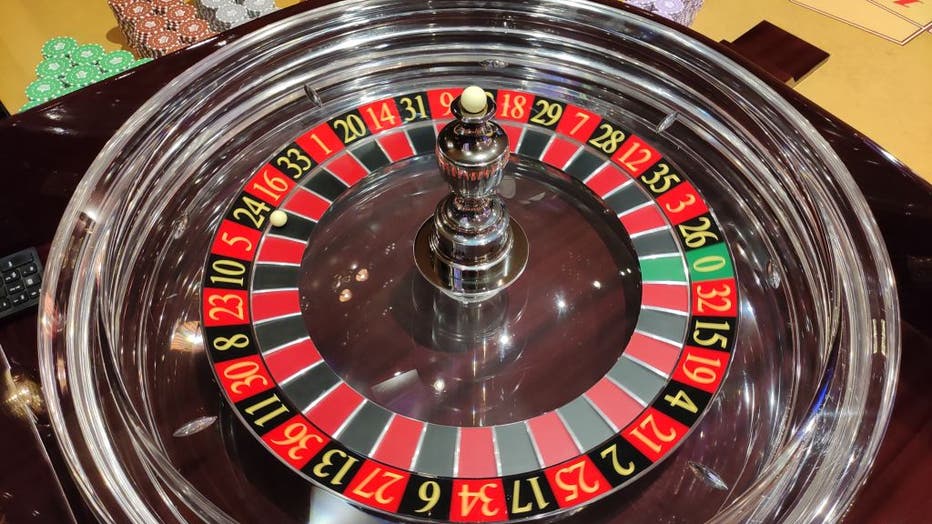 (Photo: Hennadii Minchenko/ Ukrinform/Future Publishing via Getty Images)
"My intent is to create jobs, give a boost of energy to our economy here and to diversify our economy because we rely so heavily on oil and gas," says State Sen. Carol Alvarado. "I think if we had it regulated and it was authorized and legal, that it would put a lot of this illegal stuff out of business."
Casino resorts would only able to set up shop in metropolitan areas with a population of two million or more, making Houston, Dallas, Austin and San Antonio eligible destinations.
The bill would also allow for online sports betting which is gaining support from Former Governor Rick Perry, spokesperson of the Texas Sports Betting Alliance. Perry is joined by many professional sports franchise owners like Cowboys' Jerry Jones, who says the money could help lower property taxes and educate students.
MORE: Micro betting, smaller bets popular in year of high inflation
According to SJR 17, gross revenue from gaming at tables would be taxed at 10% with slot machine revenue taxed at 25%.
Gambling legalization would require amending the Texas constitution. If the bill passes in the Texas legislature, the proposal would go up for public vote Nov. 7, 2023.