Teacher going the extra mile for students praised on Facebook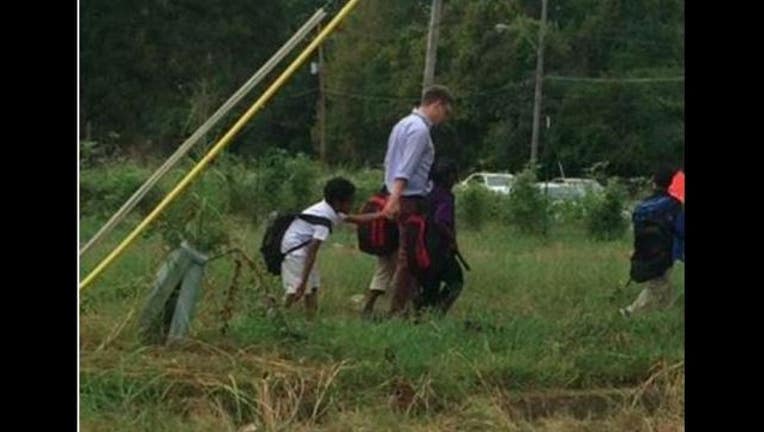 A teacher in Memphis, Tennessee, who was photographed walking his students home after school has been praised on Facebook for going that extra mile (literally and figuratively). The teacher, identified as Whitney Achievement Elementary's Carl Schneider, is one of several teachers on a roster to walk children home safely after school hours end.
Schneider's journey with the students was posted to Facebook by a passer-by who spotted him, Tabitha Tudy Jones, and who wrote "Big ups to this teacher!" The photo, posted on September 28, has been shared 654 times.