Suspected robber shot to death in northeast Harris County while trying to flee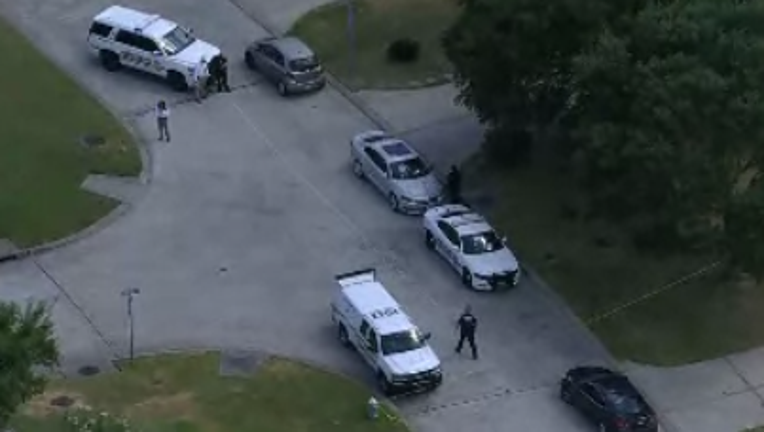 HOUSTON - Officials say a man was shot to death during an alleged robbery in northeast Harris County when he tried to flee.
It all started around 11:30 a.m. Friday when authorities received a call for a robbery in progress on the 9000 block of Melody Park Lane. 
MORE CRIME AND PUBLIC SAFETY COVERAGE
The female caller told police that she and her son were driving down the road to pick up one of her son's friends. 
Authorities said the friend, later identified as, Tyler Mitchell, 17, got into the back seat, then leaned in and said give me all of your stuff. 
The woman and her son pulled over, and Mitchell grabbed a yellow bag and took off running. 
The son, who authorities said was 16-years-old, reached into the glove compartment, pulled out a gun, and fired a single shot at Mitchell as he was running away. 
Officials said they were out in the neighborhood for two hours trying to locate Mitchell. A helicopter with the Texas Department of Public Safety flew over the neighborhood and spotted then th 17-year-old in the backyard of a home. 
EMS was called out to the scene, however, Mitchell was pronounced dead at the scene. 
Officials said the yellow bag and Mitchell's cell phone were missing when they arrived, however, the cell phone was later recovered. 
Authorities added Mitchell and the victim knew each other. According to information officials received from the suspect's phone, it appears it was narcotics-related. 
No drugs were recovered at the scene. 
The case will be turned over to the district attorney's office or grand jury to determine if charges will be filed.