Summaries of the governor's races on the ballot in 36 states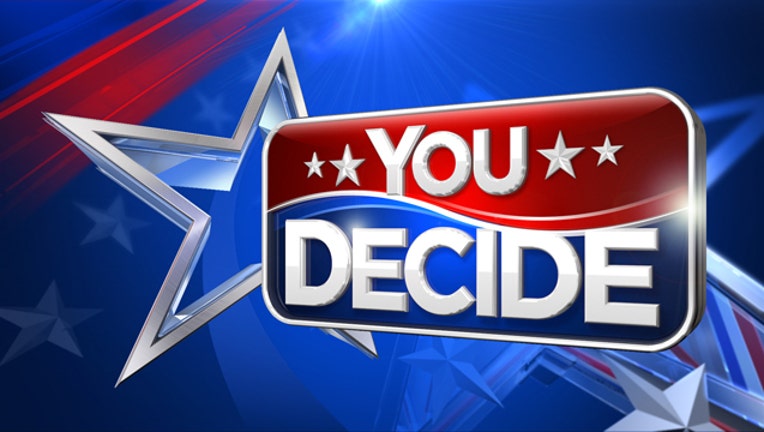 article
Governor's races are on the ballot this November in 36 states. The most competitive races are expected to be in states where Republicans now hold the job. Summaries of each race:
ALABAMA
Republican Kay Ivey is being challenged by the mayor of Tuscaloosa, Democrat Walter Maddox, who is seeking to be the first Democrat elected governor in the state in 20 years. Maddox favors expanding Medicaid and starting a lottery. Ivey became governor last year when Robert Bentley resigned amid a sex scandal. Ivey is running on her conservative credentials on issues such as opposing abortion and supporting gun rights.
ALASKA
Independent Gov. Bill Walker has challenges from the right in Republican former state Sen. Mike Dunleavy and from the left in Mark Begich, a former U.S. senator and mayor of Anchorage. The state has been wrestling with the impact of a crash in oil prices, which has made it harder to balance the state budget. Walker has addressed that by cutting the annual dividend checks that Alaskans receive from the state's oil-wealth fund, a decision Dunleavy says is too important to have been made without public involvement. Some Democrats have called for Begich to leave the race to give Walker a clearer shot at winning against the conservative Dunleavy.
ARKANSAS
Democrat Jared Henderson says his top priority in his run for governor against incumbent Republican Asa Hutchinson is education. Henderson, a former state director for Teach for America, is calling for teacher raises of 10 percent in his first year in office and 25 percent over a decade to attract more teachers. In a Republican-dominated state, Henderson's run is a long-shot. Hutchinson also called for a 13 percent one-year raise for teachers.
ARIZONA
Education is the big issue this year, where Democrat David Garcia is challenging incumbent Republican Doug Ducey. Garcia, a former official in the state Education Department, is trying to capitalize on the energy of educators who walked off the job earlier year to call for more funding. Ducey agreed to a 20 percent raise for teachers over time but did not go as far with additional funding as protesters called for.
CALIFORNIA
Democrat Gavin Newsom, the California lieutenant governor and former mayor of San Francisco, is a heavy favorite to be the next governor of California in an election against Republican businessman John Cox. The next governor of the nation's most populous state will replace Democrat Jerry Brown, who is leaving office because of term limits. A homeless and housing crisis, increasing costs and destruction from wildfires, exploding pension obligations for state workers and teachers, and whether to expand the state's water supply and delivery systems will be among the top issues facing the next governor.
COLORADO
In Colorado, which has been a swing state recently, Democratic U.S. Rep. Jared Polis is taking on Republican state Treasurer Walker Stapleton. The governor's seat is open this year because Democrat John Hickenlooper is facing term limits. A Polis victory would make him the first openly gay man to be elected governor in the U.S. Polis, an entrepreneur who has started multiple companies, is calling for universal health care in Colorado and full-day preschool and kindergarten. Stapleton, who previously worked at technology startups, led a campaign against a 2016 ballot measure that would have brought the state universal health coverage. The measure lost by a margin of nearly 4 to 1.
CONNECTICUT
Connecticut has become heavily Democratic, but the race between Democrat Ned Lamont and Republican Bob Stefanowski is rated by some experts as a toss-up. Both candidates are wealthy businessmen. Lamont founded a company that provides TV services to colleges, and ran previously for U.S. Senate in 2006 and governor in 2010. He is largely funding his own campaign. Stefanowski has served as an executive at General Electric and UBS Investment Bank. Stefanowski, who has Trump's endorsement, wants to eliminate the state's income tax and has tried to tie Lamont's policies to incumbent Democrat Dannel Malloy, who has a low approval rating. Lamont has criticized Stefanowski as being too much like Trump.
FLORIDA
Florida voters will choose between U.S. Rep. Ron DeSantis, one of Trump's biggest supporters in Congress, and Tallahassee Mayor Andrew Gillum, who supports universal health care but has not proposed a state-specific plan for it. One day after the August primary, DeSantis said Florida should not "monkey up" the election - language that drew accusations of racism because Gillum is black. Trump also has taken to Twitter to bash Gillum, whose campaign must contend with an FBI probe of a redevelopment deal in Tallahassee involving an ally of Gillum's.
GEORGIA
Republican Secretary of State Brian Kemp, who has made a priority of opposing illegal immigration, is seeking the governorship against Democrat Stacey Abrams, a former state House of Representatives minority leader who is attempting to become the first black woman to be elected governor in the U.S. The state's white majority is overwhelmingly Republican, but elections have been tightening in part due to demographic shifts. Abrams calls for overhauling the criminal justice system, with changes that include eliminating cash bail. Kemp has made a tough-on-crime stance a centerpiece of his campaign.
HAWAII
First-term Gov. David Ige survived a challenge in the Democratic primary and now faces state Rep. Andria Tupola, the House minority leader. Tupola is calling for more affordable housing and giving native Hawaiians the right to use land that was set aside for them. The state has had only two Republican governors in its history.
IDAHO
Republican Lt. Gov. Brad Little could benefit from a heavily GOP state as he runs for governor against Democrat Paulette Jordan. A win by Jordan would make her the first Native American governor of a state. She's running on a liberal platform, calling for Medicaid expansion and raises for public school teachers. Little also said he supports teacher raises and would abide by a ballot measure calling to expand Medicaid if voters support it in November.
ILLINOIS
In a matchup of self-funding wealthy businessmen, incumbent Republican Bruce Rauner is facing J.B. Pritzker, an heir to the Hyatt hotel fortune. It's expected to be one of the most expensive gubernatorial races in U.S. history. The state's economy and government finances are at the heart of the race. Illinois has struggled with a growing unfunded pension system for public workers and a sour economy outside the Chicago area.
IOWA
Republican Kim Reynolds was elevated from lieutenant governor to the state's top office after longtime Gov. Terry Branstad left to become ambassador to China. Reynolds is being challenged by Democrat Fred Hubbell, a retired businessman. Hubbell wants to end the privatization of Medicaid in the state; Reynolds says she would keep the system.
KANSAS
Secretary of State Kris Kobach, a nationally known advocate of strict voting requirements, narrowly defeated incumbent Jeff Colyer in the Republican primary. Republicans generally dominate in Kansas, but some high-profile members of the party are supporting Democrat Laura Kelly or independent Greg Orman, a businessman, as they find fault with Kobach's hard lines on cutting taxes, cutting spending and immigration. Kelly is a four-term state senator who has pushed back against deep tax cuts. Some Democrats have tried to have Orman removed from the ballot fearing he'll take enough votes from Kelly to assure a Kobach victory.
MAINE
Health care is a major concern in the Maine race between Democratic Attorney General Janet Mills and Republican businessman Shawn Moody. The two are vying to take the seat now held by Republican Paul LePage, who is not running again due to term limits. Mills says she would enact an expansion of Medicaid that voters approved last year but that LePage has refused to implement. Moody says he also would not implement the expansion.
MARYLAND
Republican Larry Hogan is a popular incumbent in Maryland, a state that's reliably Democratic. He's being challenged by Ben Jealous, the former president of the NAACP seeking to be the state's first black governor. Trump has criticized Jealous' plan to offer free community college tuition for "dreamers," who came to the U.S. illegally as children. Under a law signed by Hogan, who has distanced himself from Trump, community college tuition is to be free starting next year for Maryland residents.
MASSACHUSETTS
Democrat Jay Gonzalez faces an uphill battle running against Republican incumbent Charlie Baker, who has one of the best approval ratings for a governor in the country, even though Massachusetts is a strongly Democratic state. Gonzalez, a top aide to former Gov. Deval Patrick, is campaigning as a champion of the underserved. Baker has a liberal stance on social issues including abortion and LGBT rights.
MICHIGAN
Republican Bill Schuette, currently the state's attorney general, has focused on a "paycheck" agenda that calls for cutting state income taxes and car insurance premiums. Democrat Gretchen Whitmer is campaigning on keeping the Medicaid expansion that brought health coverage to 680,000 adults. Schuette said he does not plan to undo the expansion but has focused on tax cuts. Whitmer also says she would fix more roads and ensure drinking water is safe.
MINNESOTA
U.S. Rep. Tim Walz, a Democrat, is running against Hennepin County Commissioner Jeff Johnson, a Republican, in a Minnesota race full of contrasts. The two began having debates days after they each won their primaries in August, airing differences on gun policy, health care and immigration. Johnson, a lawyer, is focused on tax cuts and reducing the size of the state government; Walz, a former teacher, is campaigning on an agenda that includes promoting civil rights and funding schools.
NEBRASKA
Bob Krist, a state senator who has been an independent and a Republican, became a Democrat earlier this year. He's facing incumbent Republican Pete Ricketts in a heavily Republican state. In an early debate, the two sparred over how to reduce property taxes. Krist supports a Medicaid expansion ballot measure; Ricketts said that if it passes, it would require more state spending, taking money away from education or other priorities.
NEVADA
Republican Attorney General Adam Laxalt faces Democrat Steve Sisolak, chairman of the local governing body for Clark County, which is home to about two-thirds of the state's population. Sisolak beat a challenger from the left during the primary and has pledged to stand up to President Donald Trump and the National Rifle Association while defending Planned Parenthood. Laxalt wants to repeal a commerce tax. The incumbent, Republican Gov. Brian Sandoval, has not made an endorsement in the race. Nevada is a political battleground state where the two major parties split control of the Legislature.
NEW HAMPSHIRE
The incumbent governor, Republican Chris Sununu, is being challenged by Democrat Molly Kelly, a former state senator, for a two-year term. Sununu is the son of a former governor; Kelly emphasizes how she raised three children as a single mom as she put herself through college.
NEW MEXICO
Two members of Congress are vying to replace Republican Susana Martinez as governor. The race pits Democratic Rep. Michelle Lujan Grisham against Republican Rep. Steve Pearce. Campaign finance filings show oil and gas interests are supporting Pearce, while Lujan Grisham is receiving help from an environmental group's independent expenditures.
NEW YORK
Democratic Gov. Andrew Cuomo, who is seeking a third term, survived a primary challenge from the left from actress and political newcomer Cynthia Nixon and now faces Republican Marc Molinaro, the Dutchess County executive. Molinaro is running as a moderate in a state where Republicans control the state Senate but have not won statewide office in 16 years. He and Cuomo have released ads accusing each other of corruption.
OHIO
Voters in Ohio, a perpetual political swing state, will choose between Democrat Richard Cordray and Republican Mike DeWine. Cordray is a former state attorney general who was defeated in a 2010 re-election effort by DeWine. Cordray later served as director of the federal Consumer Financial Protection Bureau. The winner of the election will replace Republican Gov. John Kasich. Both candidates say they're the right one to help the state deal with an opioid addiction and overdose crisis.
OKLAHOMA
Former state Attorney General Drew Edmonson, the Democrat running to replace term-limited Republican Gov. Mary Fallin, met with teachers to encourage them during a walkout earlier this year over pay. His opponent, Republican mortgage company owner Kevin Stitt, says he would not have signed the law to raise taxes to pay for raises for educators.
OREGON
Oregon is considered a Democratic stronghold, but Republicans believe state Rep. Knute Buhler has a chance against Democratic incumbent Gov. Kate Brown. Buhler, a physician who does not embrace President Donald Trump or his policies, favors raising cigarette taxes to fund health care, taxing carbon and supports abortion rights. Brown, a longtime lawmaker and then state secretary of state, is the nation's first openly bisexual governor. She's campaigning on policy accomplishments that include raising the minimum wage and funding full-day kindergarten.
PENNSYLVANIA
Democrat Tom Wolf is looking to keep the governor's seat in a race against Republican state Sen. Scott Wagner. Wagner says he plans to find another $1 billion for education in his first year by ending some tax credit programs and making government more efficient. Wolf's campaign has brushed off those claims.
RHODE ISLAND
For the second election in a row, Democratic Gov. Gina Raimondo will face Cranston Mayor Allan Fung. Raimondo has been criticized by public employee unions for a pension overhaul that cut benefits when she was state treasurer, one factor that keeps her from being an overwhelming favorite in a heavily Democratic state. Fung, a Trump supporter, has given few interviews, held no news conferences. His agenda includes cutting sales taxes, rooting out what he says is government fraud and instituting a work requirement for some welfare recipients.
SOUTH CAROLINA
Republican Henry McMaster became governor last year when Nikki Haley left the job to be ambassador to the United Nations. McMaster, who has Trump's endorsement, is being challenged by state lawmaker James Smith, a Democrat. Smith's agenda includes some gun control measures and gender equity.
SOUTH DAKOTA
Republican Kristi Noem, the sole member of the House of Representatives from South Dakota, has received campaign help from Trump in her effort to become governor. She's facing Billie Sutton, a former rodeo star who is running as a "pro-life and pro-Second Amendment" Democrat in a state where no Democrat has been governor in nearly 40 years. The current governor, Dennis Daugaard, cannot run again because of term limits.
TENNESSEE
Democrat Karl Dean, the former mayor of Nashville, is taking on Republican businessman Bill Lee to replace term-limited Republican Bill Haslam. Dean is calling for the state to expand Medicaid to cover more low-income adults, a move Lee has opposed.
TEXAS
In Texas, the nation's most populous Republican stronghold, incumbent Republican Greg Abbott is facing Democrat Lupe Valdez, the former Dallas County sheriff. Valdez, the first openly gay and Latina gubernatorial nominee in Texas, has struggled to raise money and has caught flak from some Democratic activists for cooperating with federal immigration authorities when she was sheriff.
VERMONT
Phil Scott, a popular Republican, is seeking a second two-year term in a state that generally favors Democrats. Democrat Christine Hallquist, former CEO of an electric company, is trying to make history as the first transgender governor. Scott upset some Republicans by signing gun control restrictions this year, but he still won the GOP primary by more than 30 percentage points.
WISCONSIN
Republican Scott Walker is pursuing a third term, this time challenged by Democrat Tony Evers, the state superintendent of public instruction. But it's Walker's fourth time on the ballot, after also surviving a 2012 recall attempt. He says he has kept promises to reduce taxes and spending. Evers says he would fix roads and improve schools that have suffered during Walker's time in office. Outside money is pouring into the state, which was a key in Trump's 2016 victory.
WYOMING
Former state lawmaker and current energy industry lawyer Mary Throne, a Democrat, is taking on state Treasurer Mark Gordon to replace Republican Gov. Matt Mead, who is prevented by term limits from running this year. While the state consistently elects only Republicans to Congress, it has frequently had Democratic governors. Throne is emphasizing working across the aisle in her pitch to voters.
___
Reporting by Associated Press writer Geoff Mulvihill in Cherry Hill, N.J.