Stranger calms and sleeps with fussy baby on flight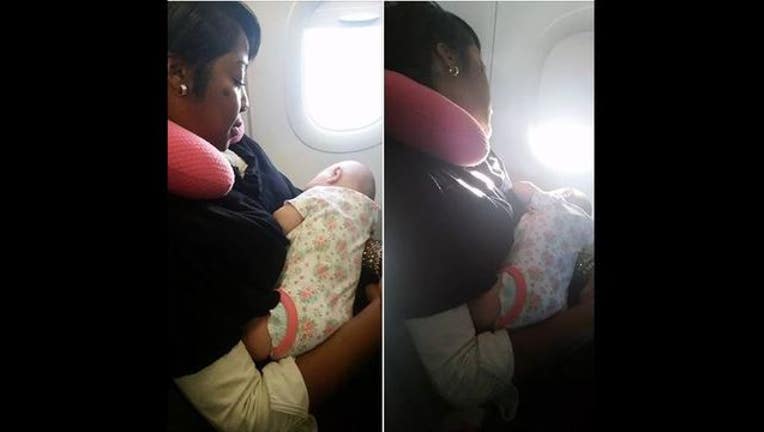 When Rebekka Garvison boarded a plane bound from Michigan to Alabama, she felt uneasy. She's a new mom, and her daughter Rylee wasn't happy in the packed flight.

Rebekka was able to change seats, which turned out to be a blessing.

She sat to Nyfesha Miller, who not only calmed her baby but fell asleep with her.

Check out Rebekka's viral Facebook post about the incredible moment:

The Facebook post was shared tens of thousands of times.

Rebekka then wrote on a Facebook the next day:  "Wow...I woke up this morning and couldn't believe how much my post has been seen and shared already!! I am beyond overwhelmed. I knew when I was on this flight and had the pleasure of our paths crossing that Nyfesha Miller was a special person, and now I am assured by all of the outpouring of support and love for her that she is an incredible woman!! Thank you for your kind words and for sharing this story all over the place...she really does deserve this even if she doesn't think so. It wasn't just an act of kindness by her, it was proof that there are beautiful souls out there and that in the midst of all the craziness and stress, someone was sent to help me in my time of despair. Isn't it crazy how something like this worked out...I wasn't even sitting in her row originally and by me asking to move forward we were met by this incredible stranger!"
Cheers to the healing power of strangers.