Steve Bannon subpoenaed in Russian investigation, Fox News reports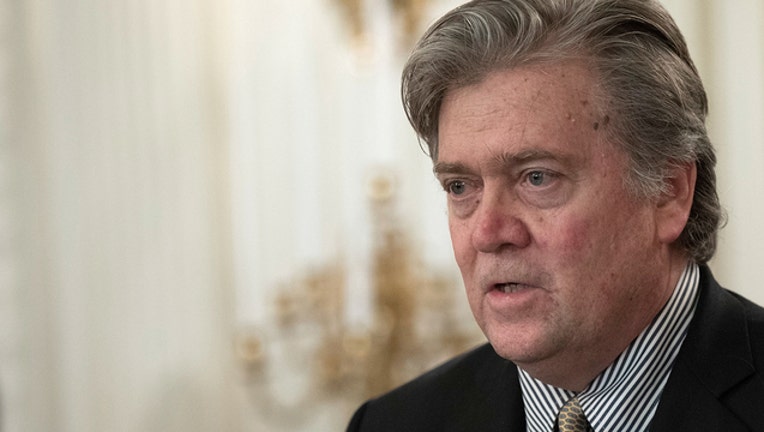 article
WASHINGTON - Steve Bannon, the former chief strategist to President Donald Trump and Breitbart News Network executive, was subpoenaed last week in connection with the Russian investigation led by special counsel Robert Mueller, Fox News reported.
Fox News reports, citing sources, that Bannon's subpoena requires him to appear before a grand jury investigating the alleged Russian meddling in the 2016 presidential election. Sources told Fox News the subpoena was issued after the FBI was initially unable to contact Bannon.
According to Fox News sources, despite the subpoena to testify before a grand jury, it's possible that Bannon will, instead, be interviewed by Mueller's office.
Bannon, the former investment banker turned media executive, became a key player in the Trump campaign and in his administration.
On Jan. 9, Bannon stepped down as chairman of Breitbart News Network after a public break with Trump. The president has unleashed blistering Twitter attacks on his former strategist after Bannon's explosive criticisms of Trump and his family were published in a new book.